Individual investors sometimes find it hard to research stocks, and they rely on stock research websites that do the intuitive data visualizations and automated stock analysis to help them. In a quest to beat the market, they look over research reports, pay premium services, and check stock recommendations, and investment opportunities. This is how they go about making stock picks and eventually buy and sell individual stocks.
Although having access to multiple premium services and research websites is important, there is something far more important - Choosing the right stock market website for research. There are plenty of options out there, and although seasoned investors already have their favorite research websites, for new investors it can be hard to choose the high-quality ones.
Let's start with the best stock screeners available. 
Stock screening
There are thousands of stocks in a multitude of different exchanges. When you start researching investment ideas the options available are so vast that the task may make you feel overwhelmed. Stock screening is a simple and easy way for investors to look up stocks based on their preferences.
This incredibly useful tool allows you to select different criteria and easily find the opportunities you are looking for. By selecting your desired criteria you can easily access a pool of different stocks that matches what you are looking for.
Despite how easy it is to use a stock screener, the initial results you may obtain should be carefully analyzed. With this in mind, investors should be aware that although you can use a stock screener to find multiple investment ideas - The proper stock analysis and due diligence must be done prior to making an investment decision.
The stock screener makes stock-picking look easy and accessible. But keep in mind that the fundamental analysis that comes afterward is the key to making sound investment decisions. 
Best stock research websites for screening 
There are a lot of options when it comes to choosing your ideal stock screener. Yahoo! Finance, StockFetcher, Chart Mill, Zacks, Google Finance, Stock Rover, Finviz, Gurufocus, MSN Money, and Tradingview are some of the options out there. 
WallStreetZen
WallStreetZen is a stock research tool that makes it easy for part-time investors to perform heavy fundamental analysis and get new stock ideas in minutes, not hours. This stock analysis software aggregates the latest financial data and summarizes a stock's fundamental strengths and weaknesses in simple, one-line explanations that help you make better long-term investing decisions.
If you're looking to perform fundamental analysis, get stock recommendations from top analysts, or use a screener that's built to handle your personal investing style, WallStreetZen is the site for you.
Automated, complete, and transparent fundamental analysis. Zen Score is a summary of a company's fundamental strengths and weaknesses, generated in seconds, from which you can launch a further investigation (see NASDAQ: AAPL as an example):
WallStreetZen tracks and ranks nearly 4,000 analysts based on the returns, frequency, and win rate of their stock recommendations over multiple years, so you get the very best ideas from proven performers. Plus, the Top Analysts feature lets you dig into the exact reasons why an analyst made their buy/sell/hold recommendation and read analyst narratives on any stock:
You probably already have an investing style. What you need now is a way to translate those personal preferences into investment ideas.
WallStreetZen's Stock Screener allows you to easily filter on whatever quantitative or qualitative criteria you find most important. 
If you're not sure what criteria to use, WallStreetZen's stock screener also comes with a library of pre-built Stock Ideas to get you started.
Not to mention watchlists, consensus ratings, "Why Price Moved", news feeds, visual comparisons across time, and so much more - the more you use it, the more you'll find.

WallStreetZen Plans
WallStreetZen has two plans: Basic and Premium.
The Basic plan is free and includes almost every feature, but frequent users will want to upgrade to Premium to unlock unlimited access, which is just $12.50/month (billed annually) after a 14-day trial.
Finviz
Personally, we feel that Finviz offers great informational value for free. With a simple, straightforward, and easy-to-use layout you can have access to a vast number of stocks based on your preferences for free. We like and recommend the platform to look at US-based stocks, as it is easier to use than some of its competitors and you get an incredible amount of data for free.
Finviz Price
Once you define the search criteria, you can look at technical aspects, analyst ratings, and news related to the stock. If you require more information than what is available in the free version, you can pay a subscription fee of $24.96/month and join Finviz Elite. This will allow you to get access to real-time and extended hours data, as well as advanced charts, correlations, alerts, and notifications. 
TradingView
For international markets, we use and recommend Tradingview, as it offers a vast number of countries you can look for. Despite not being as well organized and lacking some of the tools present in Finviz, the website allows you to look up stocks in a vast number of countries. If you are a global trader or investor, Tradingview's stock screener can be a very interesting way of refining your stock searches. As it allows you to search multiple countries and markets. 
Stock screening limitations
Since the websites offering stock screeners pull out information on different stocks from different sources, some of the data might not be completely up to date. This happens because it is difficult for the screener to work with real-time data. Finviz offers that option in the paid version, so you should be aware that some of the ratios might be slightly different. With that in mind, investors should research stocks thoroughly when making any investment decisions.
Best stock research websites for fundamental analysis
Although screening can be an important part of the process to find the right stocks, there is nothing quite like doing the proper fundamental analysis. Some investors pick individual stocks based on their own stock analysis. Even if this is your case, there are resources out there that can help you to make that decision. Do not use these stock market websites as a single source of stock recommendation. Instead, use them to complement your analysis and your view of the company.
StockRover is one of the best tools available to investors today. It has a comprehensive set of proprietary features that are hardly matched by any other platform on the market today. In this review, we will go over all the features as well as the advantages of using StockRover, and how you can take advantage of some of the impressive tools it has at your disposal. 
Investors can easily generate stock research reports, on any stock, they are researching. The StockRover stock research report will compile data on that particular stock in real-time. StockRover also has proprietary scores, which you can use to effortlessly filter throughout thousands of different stocks. You can sign up for a 2-week free trial, so you can try all the features on the platform.
Why choose StockRover?
There are several advantages to using StockRover as opposed to other research platforms out there. One of them is the vast amount of real-time data that they have on several stocks and ETFs. This is a great advantage because it allows you to research investment opportunities based on the current data. 
Another great advantage is the fact that the platform has one of the most advanced screeners available to retail investors, for an affordable price. Investors are able to quickly select various metrics, and filter stocks according to their strategy. On top of that StockRover uses proprietary scores for stocks, that allow investors to easily determine whether a stock is overvalued or undervalued. StockRover also allows its users to create highly customizable screeners.
StockRover also has a set of features that allows investors to easily manage their portfolios using the platform. It allows you to upload the data from your broker. This way you can manage your portfolio and do stock research all within the same platform. When we compare the pricing and the features available across several platforms, StockRover stands out as the most cost-effective solution. A vast set of features that are not available in any other platform at an affordable and attractive pricing. For investors that like to do their own research, StockRover is the best stock research website available. It gives you the tools you need to conduct your research in a simple and effective way.
StockRover plans
StockRover has 3 different plans that investors can choose from, depending on the features you need. The most basic package is the StockRover Essentials. This will allow you to have access to most of the features that are necessary to do a thorough stock analysis. StockRover Essentials is certainly a great value for the money. The StockRover Premium plan offers a more comprehensive set of features and metrics. The StockRover Premium Plus plan is for dedicated investors that want to use the platform on a daily basis, and require all of the features available. 
Price:
$7.99/

month

$79.99/

year 

$139.99

/2 years
StockRover Premium Price:
$17.99

/month

$179.99

/year 

$319.99

/2 years
StockRover Premium Plus Price:
$27.99

/month

$279.99

/year

$479.99

/2 years
Plans can be canceled at any time, and if you need any assistance you can contact StockRover support through their email.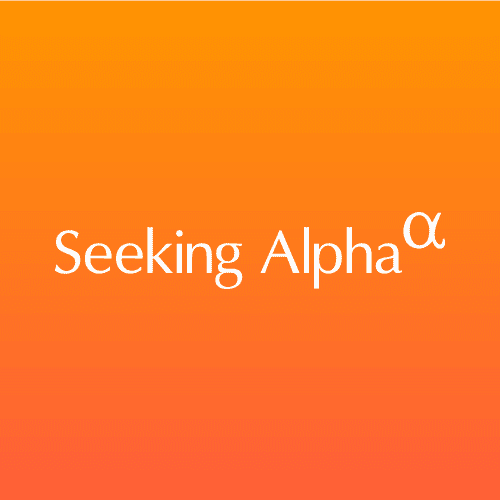 Seeking Alpha
Perhaps one of the most complete resources for investors is Seeking Alpha, you can even find some of our articles posted there. It is the quintessential stock market website, that allows individual investors to share stock analysis and debate ideas with other fellow investors. Seeking Alpha is among the most visited investment websites. Some of the most read writers are actually successful investors that share profitable ideas constantly. They are an incredible source of information on the company and allow you to back-test your investment thesis for an individual stock against others' opinions.
There are also numerous news articles that are updated constantly, and that is another advantage of the webpage. When you search each stock, you will see articles written on the company and news that are associated with that individual stock.
The articles are divided depending on the theme. Some of them are long ideas, and you conversely have short ideas. There are also top stocks, where you can check the top stocks for a specific theme, like growth or value. It also offers detailed ETF analysis and allows investors to compare them.
Apart from the articles, you can also access a series of tools that might help you to make your investment decisions. From sentiment checks to charts, Seeking Alpha has it all in an accessible format to most individual investors. 
The premium subscription is well worth the price and allows you to freely access news, research reports, and valuable information that can make a big difference in your investment portfolio. It also allows the users to follow their favorite writers and be updated whenever they publish a new research report. It is one of the best stock research websites to read about different points of view, and combine that into your research.
Seeking Alpha Price
Seeking Alpha has two different subscription services that allow you to access different things. The premium subscription is $29.99/month and if you pay yearly it is reduced to $19.99. The Pro subscription, which allows you to access powerful screeners and unlimited analysis will cost $299.99/month or $199.99/month if billed annually.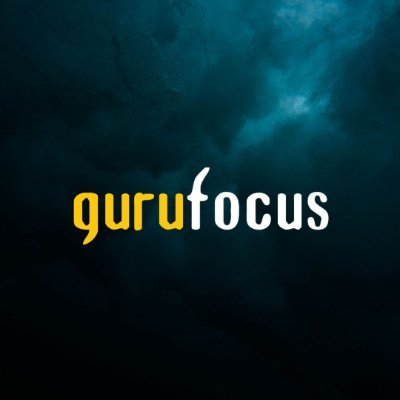 Gurufocus
Although Gurufocus intertwines with Seeking Alpha, it offers a totally different experience to its users. Gurufocus also has a comprehensive set of research reports on various stocks, and you can certainly get a vast number of stock recommendations. On top of that, it offers various market data tools that allow you to easily analyze stock picks. 
It should be noted that Gurufocus has perhaps the most complete stock screener available today. It allows you to define miscellaneous criteria when looking through a list of stocks. Something that is not widely available on any other platform online. These heavy market data-oriented tools can be a great complimentary premium service to even the most seasoned investors. 
A series of live events are also available and allow individual investors to learn, develop, and discuss ideas with the help of well-known financiers. 
On top of that, and perhaps the most interesting tool that Gurufocus offers is an extensive look at insider activity. So that investors can be up to date on who is selling and buying an individual stock. Insider activity is certainly an incredibly useful indicator for investors to pick individual stocks. 
Its Guru section also allows investors to see which stocks various notorious investors are buying at a certain time. A useful resource for those who like to get ideas from the gurus.
Gurufocus Price
The yearly subscription will cost you $449, which given the value you receive seems like a fair amount.
Motley Fool
Motley Fool is among the oldest research websites available online. Initially launched in 2002, the research website has grown to be one of the biggest sources of information for investors. It tries to cater to individual investors that are starting out. It avoids the use of financial jargon only understood by seasoned investors. 
For that reason, one of their main sections is Investing Basics, a comprehensive list of articles that can be a great resource for beginner investors. The topics covered range from stockbrokers to explaining what an ETF is and even some articles on personal finance. It will allow you to understand even the most complicated aspects of the investment world.
Motley Fool is among one of the best stock research websites, and certainly a place where individual investors can get a lot of ideas from. Although it offers a premium subscription service, Motley Fool offers various articles that sum up stock ideas for investors. These stock picks are usually updated every month, and offer investors insights into various stocks. It is also an incredible tool to access news and earnings calls, without any cost. The Motley Fool stock advisor has been able to generate massive returns. Consistently beating the S&P 500.
Motley Fool Price
According to Motley Fool, its premium services also have stock recommendations that have great returns. Its main premium service is Stock Advisor, which had a 593% return, while the S&P returned only 132%. Motley Fool also has the Rule Breakers, a premium service focused on high-growth stocks, that has returned 344% while during the same time the S&P returned 114%.
The Stock Advisor premium service will set you back $199/year, while the Rule Breakers will cost $299/year. If you want the two of them combined the price will be $498/year.
The Motley Fool also offers numerous other subscription services, ranging in topics. From retirement to industry-specific research and derivatives. There are plenty of options.
Morningstar
Although some of the first mentions were websites targeting mostly individual investors, Morningstar was built to cater to institutional investors. Even though that is their main market, it also offers solutions and information for individual investors starting out. Most of the market data you can access for free is also very useful. 
You can have a complete overview of the company's financials, as well as the ratios. Morningstar is also well known for its rating of mutual funds and ETFs. They usually award between one star and five stars. Depending on the quality of the fund's management, holdings, and overall performance over the past. For investors looking at funds as opposed to individual stocks, it can be the ultimate research website. A brief overview of the holdings, as well as the fund performance, can be found, and it can help you choose the best place to invest your money.
Morningstar Price
The premium subscription will cost you $29.95/month or $199/annually. For the price, you will get screeners, stock picks, and high-quality analyst reports.
Yahoo! Finance
Yahoo! Finance is one of the favorites ever since it was initially developed back in the 2000s. It offers by far the best app to investors so that you can be on top of your holdings anywhere. Although the web version also offers extensive information on the stock and related news. The app version allows for an easy and comfortable experience. Investors can build up their portfolio holdings into the app. You will also get instant notifications when their holdings move, or there are earning releases. It can be a great complement to all of the other research websites mentioned. Since it offers a lot of data for free, Yahoo! Finance is among the best alternatives to paid stock research websites.
Yahoo! Finance Price
Although Yahoo! Finance free version offers loads of content, news, and financial information about individual stocks. It also offers a premium version that has several features. The Lite version can be had for $25 monthly or $250 annually. You will get daily trade ideas, and fair value analysis of stocks, as well as access to webinars and enhanced alerts. There is also an essential version that costs $35/month or $350/annually. You will get access to a newsletter, research reports from Morningstar and Argus, and historical data with enhanced charting and pattern recognition - for those that are into technical analysis.
American Association of Individual Investors (AAII)
The AAII is a non-profit organization focused on helping investors with stock market research. Created in 1978 by James B. Cloonan, the organization has played a major role in helping everyday Americans plan their investments and retirement. It should go without saying that it is a remarkable initiative that has helped thousands of people create wealth without generating any profit. 
Although AAII is among the cheapest options out there, it does not mean that it is not worth it. It simply has to do with the fact that it is a non-profit organization catering to individual investors. 
It will include several webinars, classes, and learning material that can make a big impact on new individual investors. Its stock screener is also incredibly useful and its research reports offer deep insights into numerous stocks. Depending on the analysis and stock research AAII will grade different stocks based on their valuation. From deep value to ultra-expensive. AAII stock research website offers the best value to investors since you can have a lifetime subscription to the service.
AAII Price
It offers the cheapest pricing at $29 yearly, but it comes with plenty of information that can help individual investors achieve better returns. If you would like to subscribe for 4 years the price is $99. Out of all the stock research websites presented in this article, AAII is the only one that offers a lifetime subscription for just $390.
Conclusion
These are certainly some of the best research websites for individual investors. They can provide a great complement to your individual stock analysis. Using them wisely will enable you to widen your views and research, which might help you beat the market. Investors should be aware that any of these tools on their own is not sufficient research to allow individual investors to make decisions.
A combination of all these research websites can indeed help you to pick individual stocks. Even sometimes reading an article that has a contrary view can certainly be very helpful. As it allows us to question our existing beliefs and justify to ourselves our views and stock picks. 
Do not blindly follow any of the stock ideas and recommendations, without doing the research yourself. Instead, you can gather some of these ideas, research them carefully. You should try some of these stock research websites at first as most of them offer a trial of some sort. If you want to give it a shot, subscribe for the trial and see if the information you find is useful and actionable.