One of the biggest goals that most people have in life is to be rich. Having enough money to spend as you please is any person's dream. Not having to worry about your daily expenses and buying the things that you like without any problem would definitely feel good. 
While some people indeed have the means to do so, there are some who go the extra mile. Whether through their connections or stellar entrepreneurial skills, some wealthy individuals have gone above and beyond to accumulate wealth that is definitely out of reach for most people in the world — going as far as to hit the billion-dollar range already. 
While there are a few billionaires all over the globe who have made their mark known, several of them have made the news of losing it all either through a series of bad decisions or just pure bad luck. Here are some of the most famous billionaires who went bankrupt. 
20. Vijay Mallya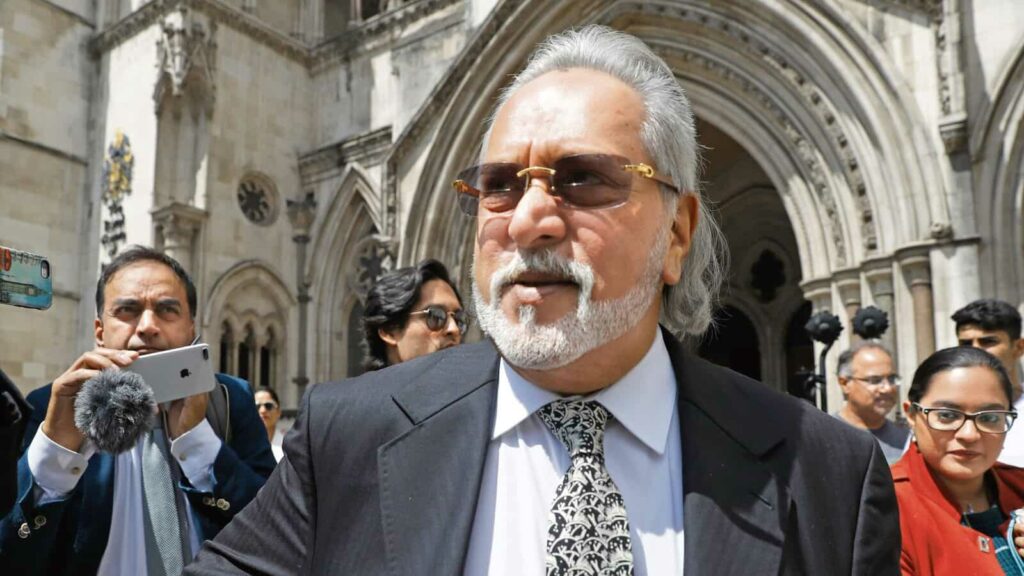 Vijay Mallya was a famous billionaire who made the news for his lavish lifestyle and excessive partying habits. He supported his way of living by entering the liquor business and owning several others such as Kingfisher Airlines. 
However, reports soon broke out that Mallya had failed to repay his debts to Indian banks trying to keep his airline company alive. 
Charged with numerous cases of fraud and money laundering that amounted to $1.3 billion, Mallya — who has fled to the UK, was forced to undergo bankruptcy proceedings so that the Indian banks can recover at least £1.145 billion.
19. Jocelyn Wildenstein
Known as the 'Catwoman' for her addiction to plastic surgeries to look more like a cat, Jocelyn Wildenstein filed for bankruptcy in 2018 after she declared that her income every month had been reduced to a dismal $0 and that she had been living off her friends' financial support and around $900 in Social Security payments. 
Wildenstein had blamed her demise on the 'unfair' divorce settlement she had with her ex-husband Alec Wildenstein despite having spent most of the $2.5 billion she received from the divorce proceedings already. 
18. Sean Quinn
Sean Quinn was formerly known as a superstar investor in Ireland who had major investments all over many industries. However, his fortune would soon come crashing down ever since the 2008 financial crisis kicked off. 
Quinn subsequently lost a huge part of his $2.8 billion fortune and he has owed banks a total of €2 billion. In 2011, sources found out that Quinn had filed for bankruptcy and that he was worth only £50,000.
17. Patricia Kluge
Patricia Kluge made her fortune after she received a huge deal from a divorce settlement she had with her former husband John Kluge who once had a fortune of $5 billion. Receiving a sum of $1 million a year and their Albemarle estate, Patricia had turned the land into a vineyard in order to make sustainable profits of her own. 
Her career wouldn't last however after the housing market had crashed and Patricia had to file for bankruptcy and auction off her possessions in the process. 
16. Björgólfur Gudmundsson 
Björgólfur Gudmundsson became a wealthy man after making enough wise business decisions in the brewing industry. Once known as the second-richest man in all of Iceland, Gudmundsson's crash from success was so disastrous that he had to file for bankruptcy protection to pay off his $759 million debt. 
He lost his fortune after a recession hit in 2008 which severely affected the Icelandic bank Landsbanki where he has major investments in. Since the crisis, not much has been heard from Gudmundsson and the questionable status of his former riches.
15. Allen Stanford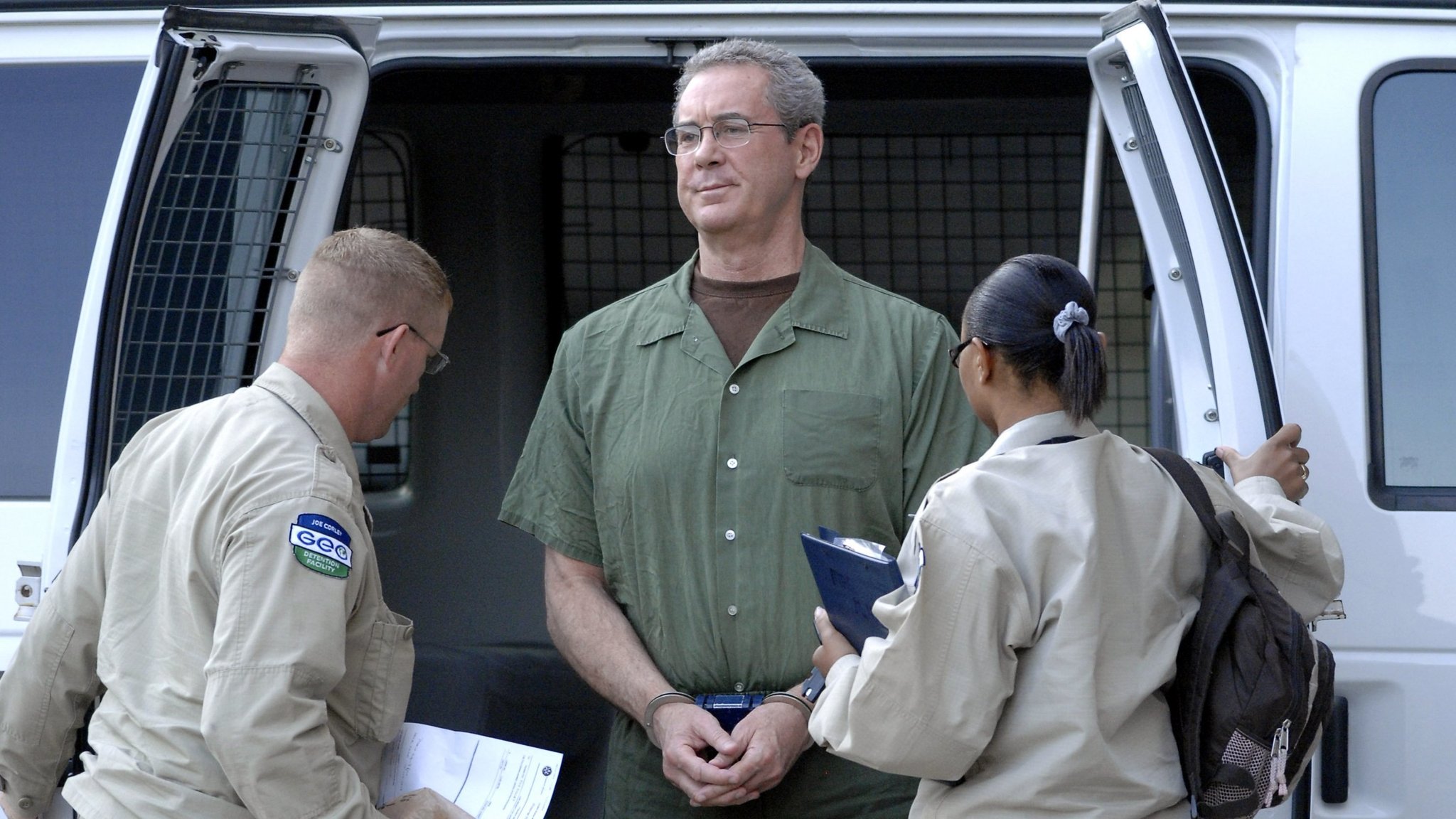 Allen Stanford has made it to the ranks as one of the most infamous scammers in history after conning over 18,000 people out of their hard-earned money — most of which have yet to be fully compensated. 
After his fitness gym went broke, Stanford started tricking retired individuals into "safe investments" which ended up in Stanford's own billionaire pockets. 
Eventually, the scam was uncovered but all was too late since Stanford was able to steal a grand amount of $7 billion from the scheme — unsurprisingly, Stanford's current net worth is $0. 
14. Aubrey McClendon 
Previously worth over $1.2 billion as the owner of the oil company Chesapeake Energy, Aubrey McClendon was on the top of the list of wealthy businessmen. However, things would crash hard after McClendon was accused of conspiracy charges linked to controlling bids for drilling rights. 
It was also discovered shortly after his charges were announced (and subsequent death) that he had borrowed a total of $465 million with a net worth that was near $0. 
13. Adolf Merckle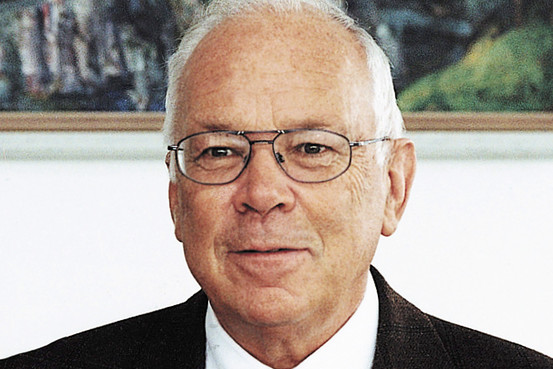 Adolf Merckle was a wise businessman who was able to grow his small family business into a booming corporation that earned profits consistently. Previously reaching a net worth of around $9 billion, Merckle could do no wrong. 
However, after a financial crisis struck, Merckle's investment company VEM lost millions of euros after mistakenly shorting on automobile company Volkswagen. Sadly, Merckle took his own life, and his company accumulated debt worth billions of euros. 
12. Bernie Ebbers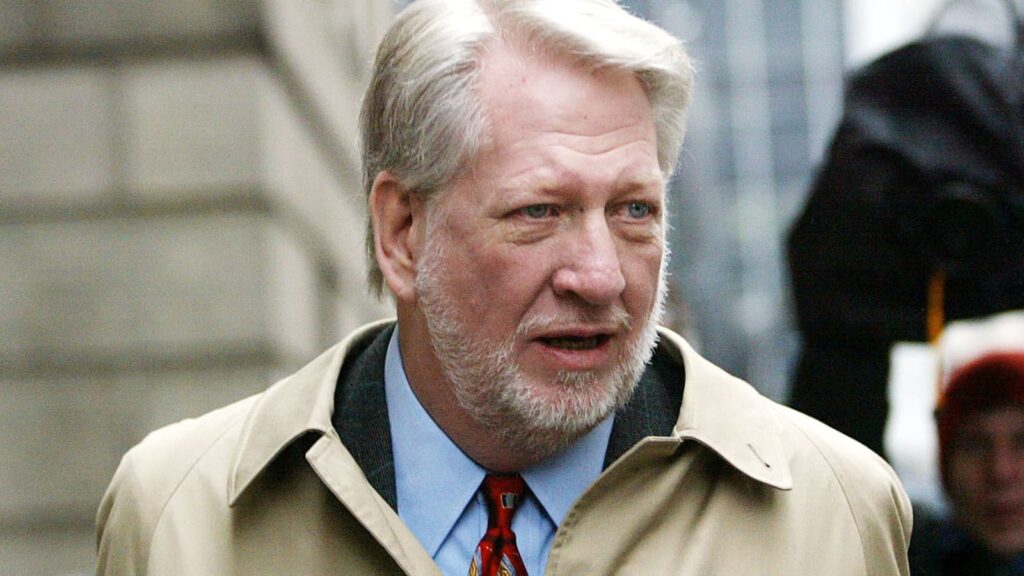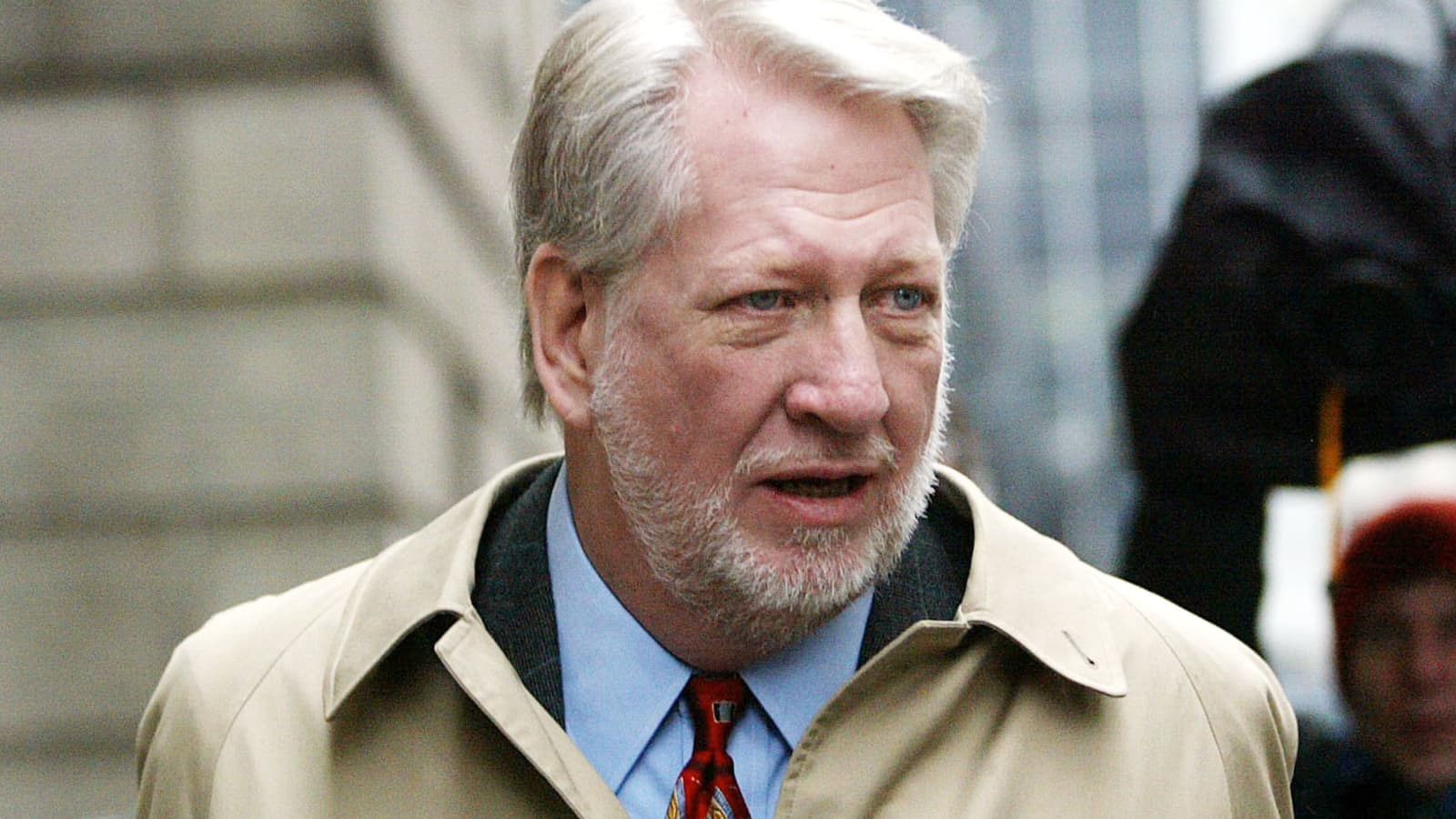 Bernie Ebbers, the CEO of the telecom company WorldCom, was a highly regarded businessman who was worth over $1.4 billion. However, the high-flying record of the company would turn out to be a fraud after authorities discovered that Ebbers had been falsifying records in order to inflate the profits of WorldCom. 
The company was overestimated by an astounding $11 billion and Ebbers was sentenced to prison as a broke man. Ebbers was released early in 2019 due to health reasons and died a year later in 2020. 
11. Chuck Feeney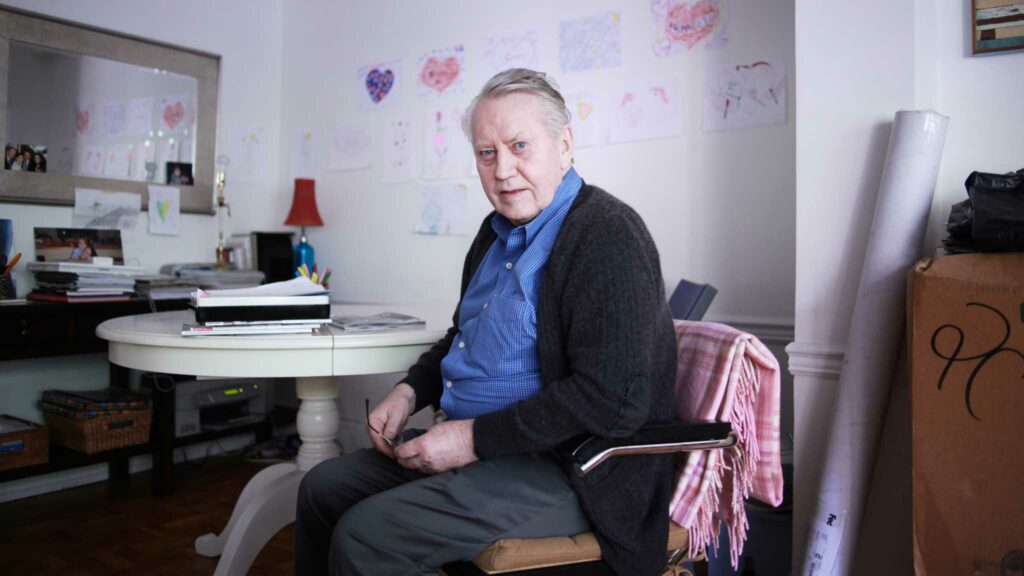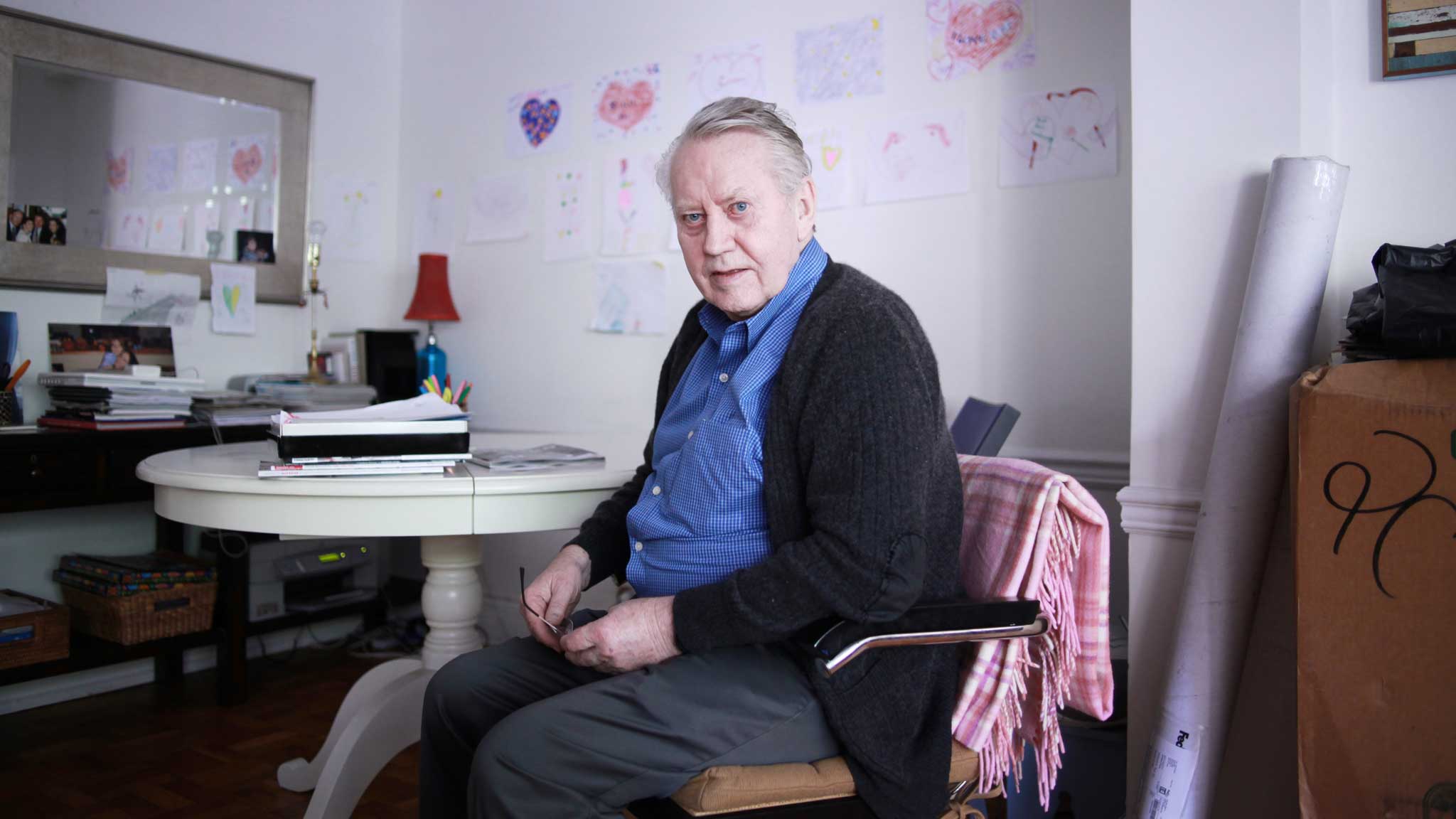 Chuck Feeney is a special case in this list. Establishing the airport retailer company Duty-Free Shoppers and the equity firm General Atlantic, Feeney quickly generated a wealth that was worth around $8 billion. 
However, finding no satisfaction in having so much money, Feeney created the philanthropy company Atlantic Philanthropies which systematically gave away most of his fortunes to deserving charities and organizations all over the world. 
Having simplified his earnings to just enough for him and his wife to retire, Feeney closed down Atlantic Philanthropies in 2020 and is now officially broke.
10. Robert Stiller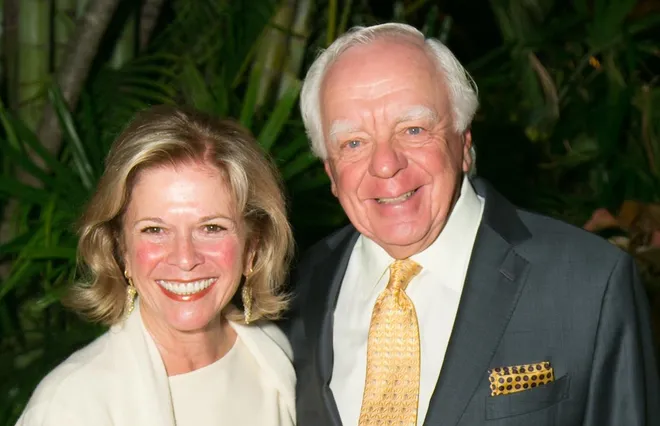 Robert Stiller is known to have made his fortune by creating Keurig Green Mountain. Selling coffee and the famous 'K-cups', Stiller quickly rose to the ranks of the most prominent billionaires in the world. 
However, irresponsible spending on Stiller's end forced the founder to sell over 5 million of his shares in order to pay off his debts. Fortunately, Stiller was able to recover his net worth to an estimated $1.2 billion.
9. Alberto Vilar
Alberto Vilar was an investment banker who was able to accumulate his wealth through his firm Amerindo Investment Advisors. Making a huge amount of his fortune — estimated to be around $1 billion — by investing in tech companies, Vilar lost out after the dot.com bubble burst in the early 2000s. Owing investors millions of dollars, Vilar and his executives resorted to more illegal means and were eventually arrested for charges such as money laundering and securities fraud.
8. Huang Wenji 
Huang Wenji was a Hong Kong billionaire who made his fortune by investing in China Jicheng Holdings, a company known for manufacturing umbrellas. Wenji had funded the company with over $2.62 billion at the height of their relationship. However, a market crash had caused internal chaos within several companies in the economy which eventually rolled over to Wenji's investments — wiping his fortune from the billions down to a measly $115 million. 
7. Yasumitsu Shigeta
The story of Yasumitsu Shigeta's downfall from being one of the world's most prolific billionaires to losing most of his empire remains to be one of the most shocking in recent times. Previously known as one of the youngest self-made billionaires in Japan, Shigeta founded the mobile phone distributor Hikari Tsushin.
Riding the IT bubble which was all over Japan at the time, Shigeta's company quickly grew to billions of dollars in estimated value with Shigeta already worth around $42 billion during the company's peak. However, when the bubble finally burst, Shigeta's net worth quickly came crashing down to $600 million — with a total of over $40 billion being totally wiped off in the span of a few months.
6. Ramesh Chandra
Ramesh Chandra made his billionaire wealth by creating the real estate company known as Unitech, previously known as one of the biggest real estate companies in India. Accumulating an astounding net worth of $11 billion at his peak, Chandra lost his empire instantly when accusations of corruption and mismanagement came piling up. 
Facing possible charges and massive amounts of debt as consequences, Chandra never bounced back from the scandal which saw controversies such as his son Sanjay being put in jail for several months. 
5. Bill Hwang
Bill Hwang's billionaire fortune came down in an instant after his private investment firm, Archegos Capital Management, started receiving calls from banks they owed money. In the span of a few days, Hwang's massive $20 billion empire was completely wiped out from the books. 
Using a simple strategy of loaning big money to fund investments in media companies, the entire plan soon came crashing down disastrously as Hwang's risky ventures eventually bit him and Archegos Capital in the back. Hwang has been charged with fraud and racketeering. 
4. Eike Batista 
Eike Batista was once at the top of the world as a rich oil tycoon owning the company OGX. Eventually peaking at $30 billion, Batista was set for life. 
But things would take a turn for the worse after Brazil's economy crashed in 2013, bringing along with its companies such as OGX which eventually filed for bankruptcy. 
Eventually, it was discovered that Batista has been committing money laundering and corruption by bribing the Governor of Rio De Janeiro Sergio Cabral.
3. Elizabeth Holmes
The founder of the now-defunct company Theranos, Elizabeth Holmes raised the expectations of many people when she promised a groundbreaking blood-testing technology that would revolutionize the industry. Previously reported to have accumulated a net worth of $4.5 billion, Holmes' current fortune is a poor $0 after she was battered with claims of massive fraud and corruption after she failed to fulfill her promises to investors. 
2.  Donald Trump
The former President of the United States and real estate mogul Donald Trump has been an easy target for the press — especially when it comes to controversy. But even back then, Trump has made the headlines for several bankruptcies he has filed in the past. Some notable bankruptcies include the Taj Mahal casino and Trump Entertainment Resorts. While Trump's actual records remain questionable due to his shady behavior, it's a fact that bankruptcies have been a problem for the former head of the state. 
1. Bernie Madoff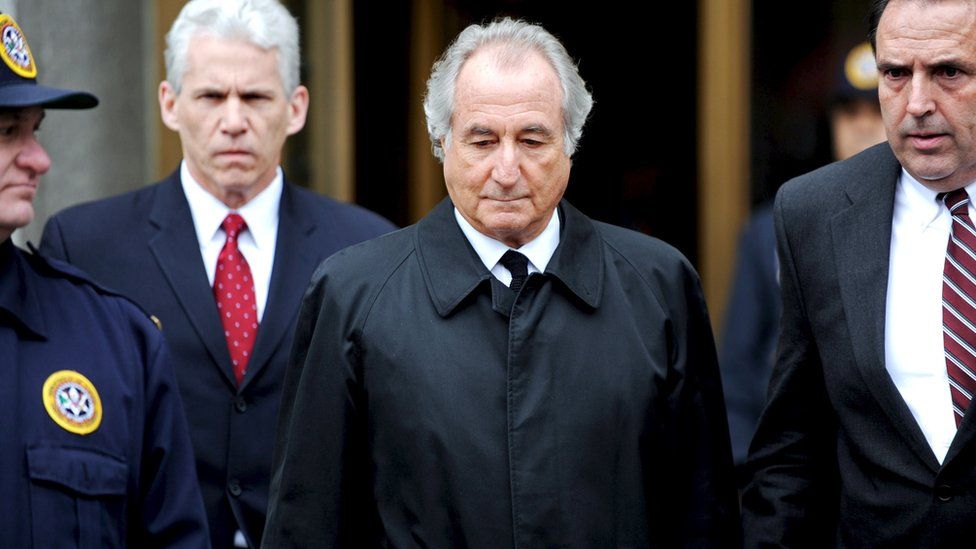 Bernie Madoff remains to be one of the biggest scammers that the world has ever seen. Running a massive Ponzi scheme, Madoff was worth around $64.8 billion at the height of his operations. Madoff's company would turn upside-down however when investors demanded their returns amounting to over $7 billion. 
Obviously, with no money left to give, Madoff was eventually caught for charges such as theft, money laundering, and fraud. From earning billions, Madoff spent the rest of his days behind bars until his death in 2021. 
Which Billionaires Have Lost It All And Got It All Back?
Some billionaires who have virtually "lost it all" include Yasumitsu Shigeta, a mobile phone entrepreneur who lost most of his fortune during the dot-com frenzy, another wealthy billionaire is the infamous former head of the nation Donald Trump who lost billions on his real estate investments due to a crash in the 1990s but bounced back before the start of the 2000s, and Robert Stiller, the founder of Keurig Green Mountain who lost a chunk of his fortune due to poor spending habits but got it back after stock prices of his product rose. 
Which Billionaires Came From Nothing?
The world has known many billionaires who started from nothing such as the media queen Oprah Winfrey who wore dresses made out of potato sacks when she was a child, Jan Koum, the founder of WhatsApp who lived a life of poverty in Ukraine and subsequently in the United States where he swept the floors of grocery stores, and Ingvar Kamprad, the founder of IKEA who grew up in a simple farm in the outskirts of Sweden.