Bill Hwang and the fall of Archegos Capital remains one of the greatest mysteries of the year 2021. As many people have described his story, the tale of Hwang's rise and downfall was one of the most surprising revelations in the world of business in the 2020s. 
While most people were unaware of his past actions leading up to his eventual demise, Hwang's story is still a cautionary tale on the risks of greed and being blinded by the shimmering glow of money. 
Let us take a look at the story of one of the most infamous personalities to ever show up on the wall of shame of financial markets in the current decade. 
Who Is Bill Hwang?
Bill Hwang is originally from South Korea and his native name is Sung Kook Hwang but he eventually went by his Westernized name as soon as he emigrated to the United States at the young age of 18 years old in the year 1982. 
Bill Hwang was born and raised in a religious household. Hwang's early years were not fully disclosed. But, recent background checks have confirmed that he had lived a modest life growing up back in South Korea. 
Hwang was a practicing Christian and his father worked as a pastor. Hwang was even assigned his own church to work with in Las Vegas. In an unfortunate turn of events, Hwang's father passed away after just a few months of living in America. 
To further support the family, Hwang took on several jobs such as working the night shift for McDonald's. However, due to his mother's requests, Hwang pursued a college education. 
Before the scandal surrounding him had spread, he and his wife lived a relatively quiet life in Tenafly, New Jersey. They have a daughter together named Joanne. Not much is known about their child except that she attended Fordham University which was located in the Bronx in New York.
Showing Potential
Bill Hwang had a promising career leading up to his eventual fall from grace. He had acquired an economics degree from the University of California, in Los Angeles and he was also able to earn a Master of Business Administration degree from the Tepper School of Business at Carnegie Mellon University.
After completing his education, at this point in time, Hwang was admired by many. Extending his influence outside finance, he has also founded a charity organization which was called the Grace and Mercy Foundation. 
While Hwang could not get into prestigious companies such as Goldman Sachs and Morgan Stanley, his main dream of living in New York was unmoved. And after hustling through higher education to get enough leverage to compete in the high-pressure environment of New York, he eventually made it to The Big Apple. 
New York was Hwang's main playing ground. He had thrived in the hustle and bustle of the city which was renowned as one of the economic hotspots not only in the United States but in the entire world. Officially kicking off his soon-to-be notorious career, Hwang first started working with Hyundai Securities. 
Progressing His Career
After his stint with Hyundai Securities, Bill Hwang eventually worked for Peregrine, a now inoperable investment company that was based in Hong Kong. During his time with the business, Hwang met the billionaire hedge fund manager Julian Robertson.
It was not long after this fated encounter that Hwang would jump ship over to Robertson's company Tiger Management Corporation or Tiger Global as it is known today. Operating on a similar basis as Peregrine, Hwang did not have any trouble adjusting to the business operations of Tiger Management initially. 
While Robertson had closed down his hedge fund during the year 2000, his working relationship with Hwang did not sour. Even after the doors of the company had closed, Robertson gave Hwang a generous $25 million starting capital in order to establish his own hedge fund. The result of this move was the birth of Tiger Asia Management. 
Under Hwang's management, the fund had over $5 billion in assets under management. It would seem that at this point in time that the trust that Robertson had placed on Hwang was not misguided. 
During his time as owner of Tiger Management, Robertson had actually given some of his most promising employees the necessary funding in order to start their own hedge funds. He would call this group of potentials "Tiger Cubs" or "Tiger Seeds". And among these Cubs or Seeds, Hwang was referred to as one of the best and most promising talents that have been taken under Robertson's wings. 
To many, it would seem that Hwang was a breakout superstar in the world of finance and that the profits he would attract and generate left and right are signs that he was a person that anyone could trust. 
Early Warning Signs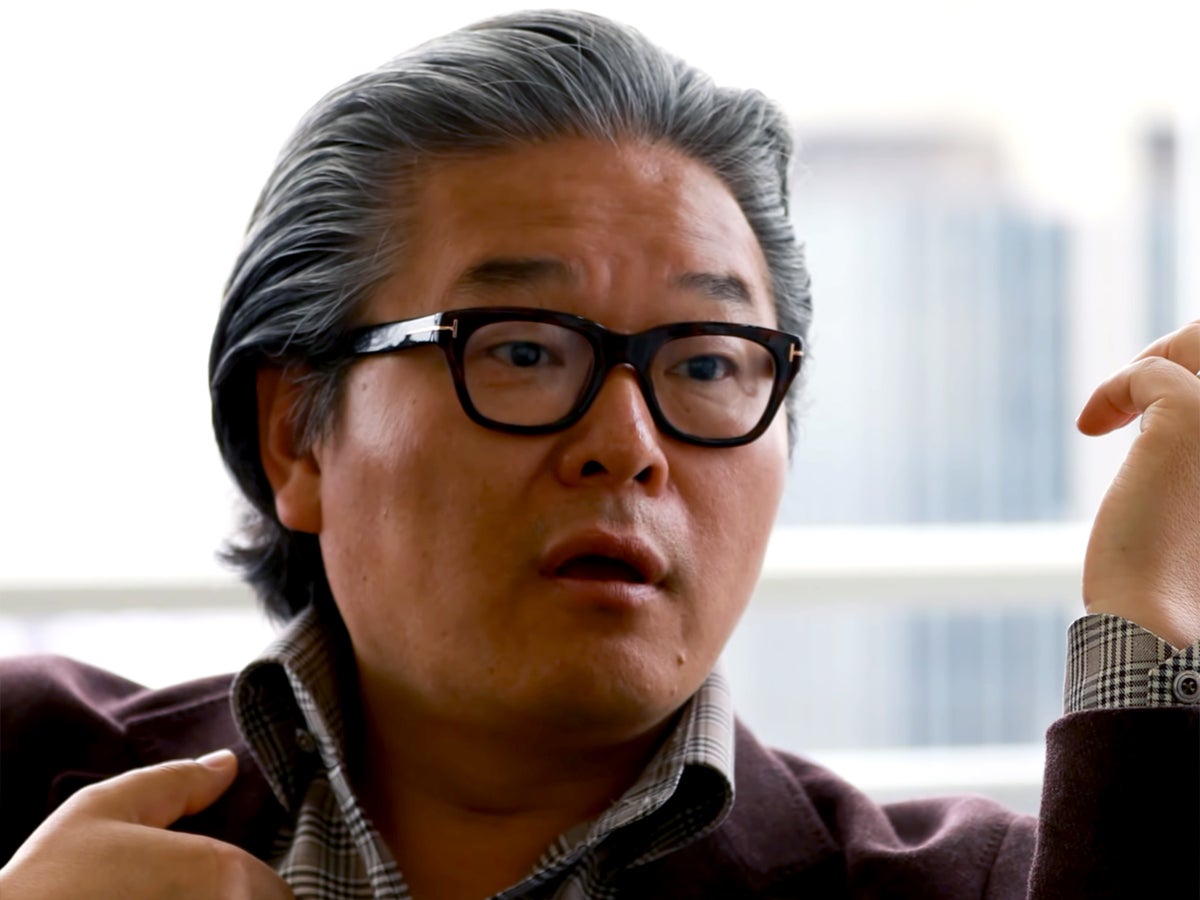 Blurring the lines between what is acceptable and what is illegal, Hwang began to tread into dangerous territory with how he controlled Tiger Asia Management. Perhaps mistaking illegal operations for being aggressive and goal-focused, Bill Hwang was found guilty of committing insider trading with the company in the year 2012.
Of course, Hwang had to take the fall as the head of the fund. He was also found guilty of committing wire fraud. In order to close the case for good, Hwang had to agree to a $44 million settlement with the United States Securities and Exchange Commission. 
Bill Hwang did not let the negative impact of the case deter him from his dreams of profit. After closing down Tiger Asia Management because of the accusations pinned against the company, Hwang immediately started another business that went by the name Archegos Capital Management. 
Amidst the early warning signs that had been posed by Hwang's dubious and sketchy schemes that always went on behind the scenes, he had the guts to push forward with another venture into the same industry. And with the trust that was placed on him by many powerful individuals, Hwang's brand name did not suffer as much since clients also started to pour into Archegos Capital Management with ease. 
Archegos Capital Management
The birth of Archegos Capital Management was initially believed to be Hwang's redemption from the damaged reputation he had after the sticky situation he had put himself in with his previous stint with Tiger Asia Management. 
However, things only got worse from here. To provide a little bit of context, Archegos Capital was classified as a family office. Basically, the investment firm managed the finances of Bill Hwang and did not transition into a hedge fund which would have been affected by Hwang's previous bad record. A majority of Hwang's earnings — which were worth around $200 million, would be invested into Archegos during its initial phase. From the analysts down to the managers of his fund, Hwang had desired to cultivate his own money from this point forward. 
Using his financial instincts, Hwang had invested in tech companies during their peak growth. He had placed his finances in companies such as Amazon and Expedia to name a few. Additionally, Bill Hwang leveraged up most of his trades which magnified both his profits and losses.
Bill Hwang's Net Worth
Using the leverage that he had, Hwang had converted his $200 million wealth into over $10 billion. To him, he was just simply following the "Word of God" — implying that his religious beliefs had a significant part to play in shaping his investment decisions. 
Bill Hwang did not have any deep technical strategy to aid him in choosing the right stocks to invest in. He was known for betting huge on a particular stock and then sticking with it to the very end. However, during the present date, not much is known about Hwang's actual net worth ever since he hit the headlines for the controversies he would be known for which would be mentioned later on in this article.
The Downfall of Bill Hwang
Things would not always be smooth-sailing for the billionaire. During March 22, 2021 — the cracks behind Hwang's continued success would soon start to reveal themselves in their full glory. 
The merged media company ViacomCBS had publicly announced that it would issue common stock, and preferred shares. In order to fund its streaming ventures, the company had planned to raise a grand total of $3 billion. 
Gaining a huge interest in the sale, Hwang had injected a huge chunk of his funds into the stock. Since he kept on adding funds to the company, the stock price kept on going up. However, this did not turn out well for ViacomCBS and it actually prevented the company's gains from progressing further. 
First dropping its price to 9% the following day, and a few days later, the stock came crashing down to a recorded 23% downturn. 
How Much Did Bill Hwang Lose?
Keeping up with his reputation as an aggressive and stubborn man, Hwang had kept his hands in his pockets even when the warning signs of the stock price dropping were right in front of him. 
Despite Wall Street giving crucial advice to Hwang to sell his stock in order to save his finances, he had refused to budge any further. And since he had used mostly borrowed money in order to fund his risky moves, banks and lenders had come knocking on Hwang's door demanding that he stop making any more financially dangerous decisions. 
Seeing that Hwang's moves were not making enough profit, the banks that offered to lend their money to him were beginning to panic. If Hwang was not able to repay the cash he had borrowed, his lenders would have had no choice but to liquidate his portfolio through a margin call. 
Obviously, Bill Hwang did not have the money to repay the banks. His portfolio was eventually liquidated but the money that was recovered from it was not enough to cover the expenses and the banks also suffered great financial losses due to Hwang's reckless attitude. 
After the initial phases of the chaos had ensued, Hwang would forever be known as the man who lost over $20 billion in the span of two days. 
Aftermath
Hwang's partners all over the world had also experienced massive financial setbacks due to Hwang's inability to make sound financial decisions. Some of the notable losses incurred by financial lenders include the Swiss investment firm Credit Suisse which lost $5.5 billion and the Japanese company, Nomura, losing an estimated $2.5 billion.
Once all the recorded losses were accounted for, analysts estimated the grand losses incurred by Hwang and his lenders to reach a shocking $30 billion. However, some institutions such as Goldman Sachs and Morgan Stanley have been able to abandon the ship safely enough to not incur such massive losses to their finances. 
But as experts have noted, the longer a bank stays with a bad borrower, the bigger the losses they incur. In Hwang's case, it was Credit Suisse that absorbed most of the losses he had sustained which predictably spelled disaster in all directions for the company.
Convictions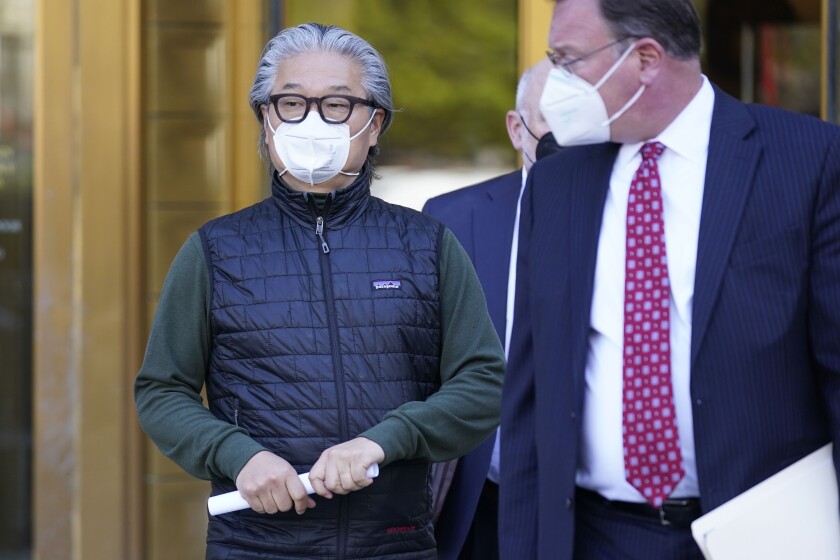 Hwang was known as the "invisible whale" of Wall Street. While his presence was hugely felt, his identity was not as popular because he had specialized in using swaps — a financial tool that had made his identity in stock dealings virtually anonymous. On April 27, 2022, Hwang was finally pinned by authorities for illegal actions. 
Along with his high-ranked partner, Patrick Halligan, he was arrested for several charges namely securities fraud, racketeering conspiracy, and wire fraud which all put innocent investors at risk. 
While the trial is still far from over, Hwang has been released on a $100 million bond. Besides the ongoing investigation, Hwang has also crossed the line with the Hong Kong government, having been banned from trading in the country for four years beginning in the year 2014.