Hello, fellow proponents of business! Let's go back to the thrilling year of 2008 when IPO mania was roiling the financial world. A few of the biggest and most audacious companies emerged, prepared to dominate the market. These initial public offerings (IPOs) had us all on the edge of our seats, from revolutionary technology to eco-warriors in the environmental sector. 
Join me as we explore the captivating tales of these legendary businesses that debuted, transforming ideas into reality and laying the foundation for a decade of innovation and success. Hold on tight because this ride is going to be amazing! 
1. Visa Inc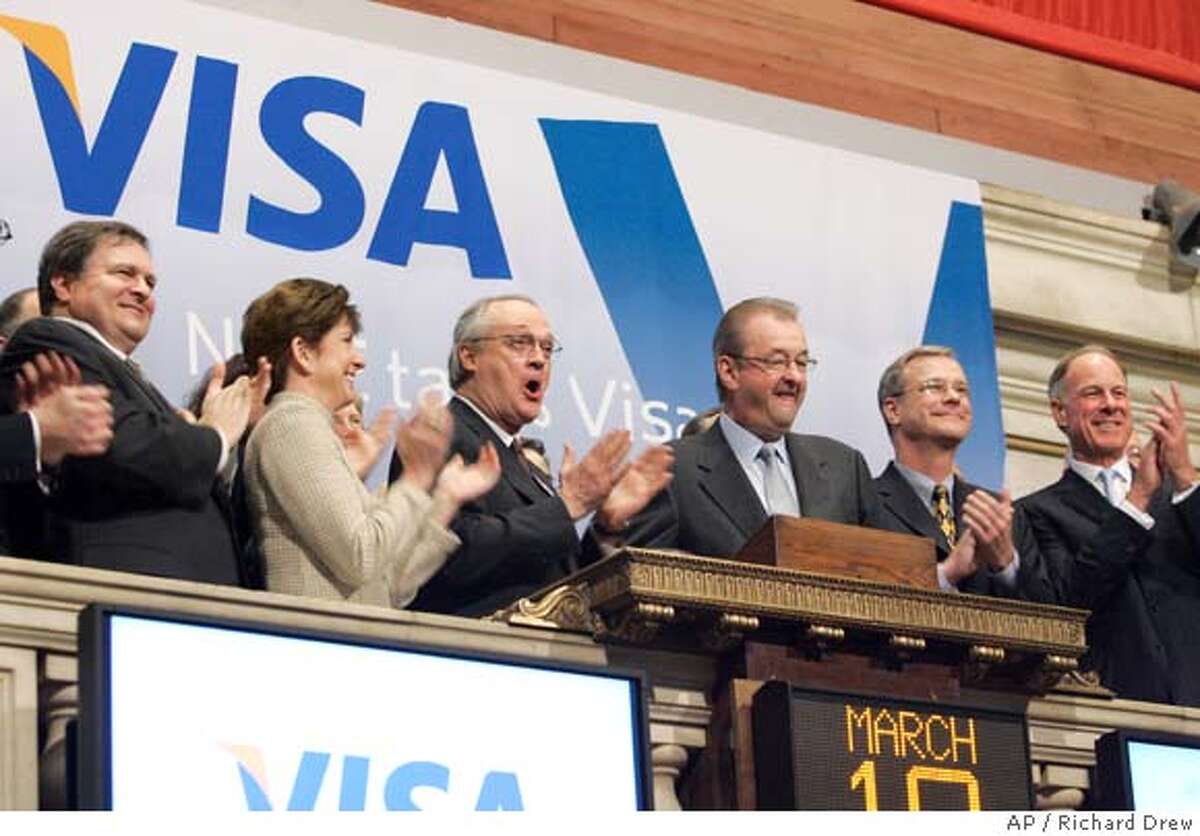 Visa Inc. is a multinational financial services firm that operates one of the world's most fantastic electronic payment networks. The company facilitates global electronic fund transfers, allowing consumers, companies, and governments to conduct safe and easy transactions.
Under the ticker symbol "V," Visa Inc traded on the NYSE on March 19, 2008, where $17.9 billion was raised from 406 million shares selling at a price of $44 per share.
The proceeds helped to reduce Visa's debt and strengthen its financial position, as well as to fund expansion efforts, development and research activities for innovative payment technologies, and strategic acquisitions to improve its product offerings and market presence.
2. Grand Canyon Education Inc 
Grand Canyon Education Inc provides online higher education education services in the United States through its affiliate, Grand Canyon University (GCU). The GCU delivers diverse degree programs in various fields to conventional and non-conventional students.
The enterprise went public on the NASDAQ on September 24, 2008, with the "LOPE." Grand Canyon Education raised $126 million in the IPO by offering $12.00 for each share.
The proceeds helped Grand Canyon University expand and improve its infrastructure, which includes investments in technological equipment and facilities to promote its online learning platform. Furthermore, the proceeds helped in marketing efforts to increase student enrollment and fuel the company's expansion initiatives.
3. Heritage-Crystal Clean Inc.
Heritage-Crystal Clean, Inc. is an environmental services company offering dangerous and safe waste management, oil recycling, and commercial services. The company's emphasis on sustainable and environmentally friendly solutions has helped it to excel in the green services industry.
The corporation went public on 12th March 2008 under its " HCCI " ticker symbol on NASDAQ securities markets. The shares began trading at $11.50, which was able to raise $22 million.
The Heritage-Crystal Clean Incorporation used the IPO proceeds to broaden its operations, invest in the clean company's R&D, pay off debts, or create acquisitions to improve growth prospects for the Heritage-Crystal company. 
4. Rackspace
Rackspace, a leading provider of cloud computing and controlled hosting services, went public in 2008. The company provides businesses with cloud-based computer systems And application services, guiding them in effectively handling and expanding their digital operations.
Rackspace went publicly traded on NYSE on August 8, 2008, with the "RAX." It sold 15 million stock for $12.50 each, raising $187.5 million in funding.
The proceeds helped to expand and upgrade its hosting facilities and infrastructure to meet the rising need for cloud-based services. The Rackspace company used the funds to improve its services and maintain its standing against its competitors in the aggressive cloud computing market. 
5. RiskMetrics
RiskMetrics Group, Inc. is a New York-based financial modeling and risk management firm. The company works with financial institutions, business entities, and portfolio managers to provide risk management remedies, data analytics, and counsel. Its benefits include risk assessment resources, portfolio analysis, and compliance services.
RiskMetrics went public on the NYSE in 2008, offering $14 million stock at $17.50 per share that raised 245 million dollars. 
The money raised by RiskMetrics helped in Funding research and development efforts, expanding the company's operations, investing in technology and infrastructure, paying down debt, and general corporate purposes.
6. CardioNet
CardioNet is a healthcare firm focusing on remote surveillance and tests to assist individuals with cardiac arrhythmias alongside other cardiovascular conditions. It went public in 2008. The company offers medical professionals, hospitals, and medical facilities cutting-edge portable cardiac outpatient care telemetry (MCOT) gadgets and related services.
On Wednesday, 19th March 2008, the CardioNet organization went public, offering 4.5 million shares at $18, which raised $81 million from the IPO.
CardioNet used the earnings to increase the range of its products, invest in new technology research and development, improve its remote tracking capabilities, and widen its market reach. Some funds may also have been used to improve the company's systems and support its business operations.
The success of the IPO allowed CardioNet to establish itself as the benchmark in the remote cardiac tracking industry and advance care for patients in the cardiovascular field.
7. The Hospitalist

The Hospitalist is a wellness provider focusing on delivering comprehensive healthcare to hospitalized patients. It manages and coordinates therapies for hospitalized patients, collaborating with medical staff, nurses, and other medical staff to offer successful, high-quality care.
The Hospitalist went public on 25th January 2008, offering 5.2 million shares for $16 per share, raising $81 million in the initial public offering. These funds supported the company's expansion initiatives in technological advances and facilities, acquiring or combining with additional medical facilities to strengthen its market presence.
Conclusion
In 2008, the business world saw some significant players enter the IPO arena, making waves and reinventing industries. These titans dared to take the risk, and it paid off handsomely. From Heritage-Crystal Clean's environmental services prowess to other ground-breaking giants, the scene hosted innovation, enlargement, and jaw-dropping success. 
Their IPOs not just sparked investor interest but also fueled market competition. As these companies move on to expand and evolve, they constitute a testament to the innovative spirit that propels progress and builds the bar high for subsequent IPOs. So watch out – the next big rivals could be just around the corner.