Welcome to the thrilling world of business's most game-changing innovators! In 2019, many trailblazing companies were brave enough to dream big and entered the exciting world of Initial Public Offerings (IPOs). Prepare for a wild ride as we reveal the trailblazers who bravely stepped onto the public scene, capturing the attention of investors and molding industries.
These IPO stars will keep you on the edge of your seat, from tech giants revolutionizing how we link to innovators altering traditional markets. So, prepare to discover the extraordinary stories of achievement and innovation within the cherished IPO class of 2019!
1. Uber Technologies
Uber Technologies, a ride-hailing and transport connectivity provider, went public on May 10, 2019, trading on the NYSE as "UBER." Uber created 180 million shares accessible to the public during the offering at $45 per share. As a result, the IPO raised $8.1 billion in financial resources.
Uber laid out a strategic plan for utilizing the IPO proceeds. The company aimed to invest in extending its global presence through fresh market entries and service enhancements. Some funds were also raised for research and development, specifically in technology for autonomous cars and inventive transportation solutions. Furthermore, Uber aimed to fortify its brand and user base by investing in infrastructure and marketing.
2. Lyft
Lyft is a transportation company that connects passengers to drivers using smartphones. Lyft went public on March 29, 2019, as "LYFT" on Nasdaq, offering roughly 32.5 million stock at $72 per share, raising approximately $2.34 billion. 
The proceeds helped expand its market share, fund the company's development and research initiatives, pursue independent automobile technology, and achieve its business objectives.
Lyft's IPO was an essential step for the company. It allowed it to access financial markets and broaden its services, making it a critical player in the comparable and rapidly developing ridesharing industry.
3. Pinterest
Pinterest is a social network platform that deals with visual discovery allowing users to find and spread ideas via images, videos, and GIFs. On April 18, 2019, the company went public on the NYSE under the "PINS." Pinterest raised $1.6 billion in its IPO by offering 75 million expresses at $19 per share.
The IPO primarily funds the company's expansion, boost infrastructure, and finance research and development. To acquire companies and strategic partnerships to improve the user experience, gain access to public markets, and secure extra funding to pursue its growth campaigns in the highly competitive social network and digital marketing landscape.
4. Saudi Aramco
Saudi Aramco is a multinational diversified oil and gas enterprise based in Saudi Arabia. The enterprise majors in oil and petrochemical goods, where they explore, produce, refine, distribute, and market them.
On December 9, 2008, the firm went public through an IPO on the Saudi Stock Exchange (Tadawul). The Saudi Aramco company made 1.5% of its share available to the public at a price of $8.53 (At a cost of 32 Saudi riyals per share, it made 1.5% of its shares available to the general public.
The IPO was the largest in history at the time since it raised a total of about $25.6 billion. Saudi Arabia's substantial oil deposits and the company's hegemonic status in the international energy market were major factors in the success of the IPO.
The Saudi Arabia Vision 2030, a strategy to diversify the economy and wean the nation off its reliance on oil, outlines a number of activities that the revenues generated by the IPO were to pay. Investments in non-oil businesses, infrastructure development, and the creation of new technologies were some of these initiatives.
5. CrowdStrike
CrowdStrike is a security business on endpoint security, intelligence on threats, and incident response. It went public on June 12, 2019, offering 18 million stock at $34 per share, raising $612 million.
CrowdStrike allocated funds to R&D, allowing the company to improve its cybersecurity solutions while retaining a competitive edge. 
The proceeds paid outstanding debts, improved the company's financial position, expanded its operations, and quickened its progress in the rapidly changing cybersecurity landscape.
6. Zoom Video Communications
Zoom Video Communications, Inc. is a market leader in video conferencing and online cooperation software. Its platform enables people and companies to conduct online conversations, webinars, and activities seamlessly.
Zoom was listed on the NASDAQ under the ticker emblem "ZM" on April 18, 2019. The company raised $356.8 million in its IPO by offering 9.91 million stock at an asking price of $36 per share. The IPO was a huge success, owing to investors' faith in the enterprise's prospective for growth and the growing demand for remote working tools.
The proceeds generated by the IPO were mainly used to fuel Zoom's growth, invest in R&D, and improve the company's facilities and technology. Furthermore, the funds were used to investigate potential mergers and strategic partnerships and to also strengthen its standing in the swiftly expanding video conferencing market.
7. Slack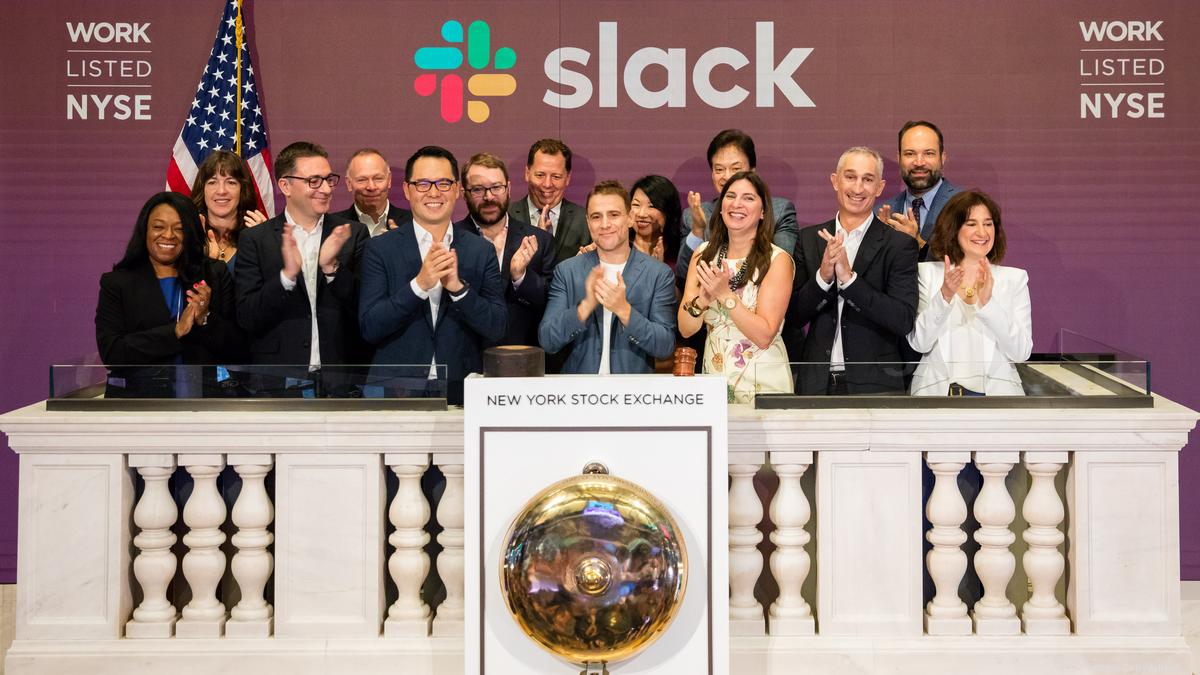 Slack is a well-known technology company that focuses on interaction and teamwork tools. On June 20, 2019, it went public. The New York Stock Exchange listed the IPO under the "WORK." Slack issued 119 million shares to the public at $26 per share, raising approximately $427 million.
The proceeds generated by the IPO were used to make additional investments in studying and developing ways to improve the features and capabilities of the platform. It also allocated funds to widen its global structure and boost its marketing and sales operations to reach a more extensive customer base. Slack's financial position was strengthened by the IPO's success, which allowed it to solidify its market presence and pursue innovation in the highly competitive market of workplace collaboration tools.
Conclusion
2019 was a watershed moment for IPOs, ushering in some robust challengers into the corporate arena. The stage was laid for innovation and ambition, with everyone from tech giants to healthcare heroes participating. Companies such as Oi, the Brazilian telecom giant, performed their mark by raising billions of dollars to fund their growth and technological prowess.
 Investors and enthusiasts anxiously placed their odds on the next big thing as market participants witnessed these colossal debuts. The anticipation was tangible, the stakes were high, and the road ahead was bright. 2019's IPOs demonstrated that aspirations could take flight, and with a suitable mix of ambition and plans, even the realm of possibility is not limitless!