While human civilization has advanced rapidly in recent centuries and more cities and areas are getting industrialized by the minute, this also means that business opportunities and chances to earn money, in general, have been on the rise as modernization picks up its pace even more so in recent times. 
Unfortunately, with the progress that has been made in the world of business, there always remains the temptation of greed that has lasted for eons now, appearing in different versions but with the intent remaining the same — which is to get even more wealth than what is necessary. And here comes corporate fraud into the picture. 
There can be several reasons why companies resort to fraud, from keeping the business afloat amidst trying times to plain corruption, the means do not justify the end nonetheless. In fact, the problem of fraud in most companies all over the world has been a long-standing problem that is constantly being monitored by legal authorities worldwide. 
Here are some of the biggest corporate frauds that have been documented in history. 
20. Wirecard
Wirecard was an electronic payment company that was based in Germany. While the business was initially viewed as being financially stable, the truth was actually far from what the company branded itself as. 
Authorities were able to uncover an imaginary $2 billion amount from the organization and that the company was falsifying its reports to its investors to make the impression that Wirecard is doing fine. Executives were either arrested or are on the run and Wirecard eventually became insolvent a few days after the scandal.
19. Volkswagen
As much as the reputation of the automobile giant Volkswagen as a household name is still relatively strong even during present times, the company has also been marred by allegations of fraud during its history. 
One of the most controversial moves is a supposed "cost-saving" strategy by Volkswagen executives wherein a software program was installed in their vehicles that would automatically detect and adjust the results if the car would undergo an emission standards test. Obviously, the trick cost the company multiple lawsuits and over $25 billion in fines.
18. Luckin Coffee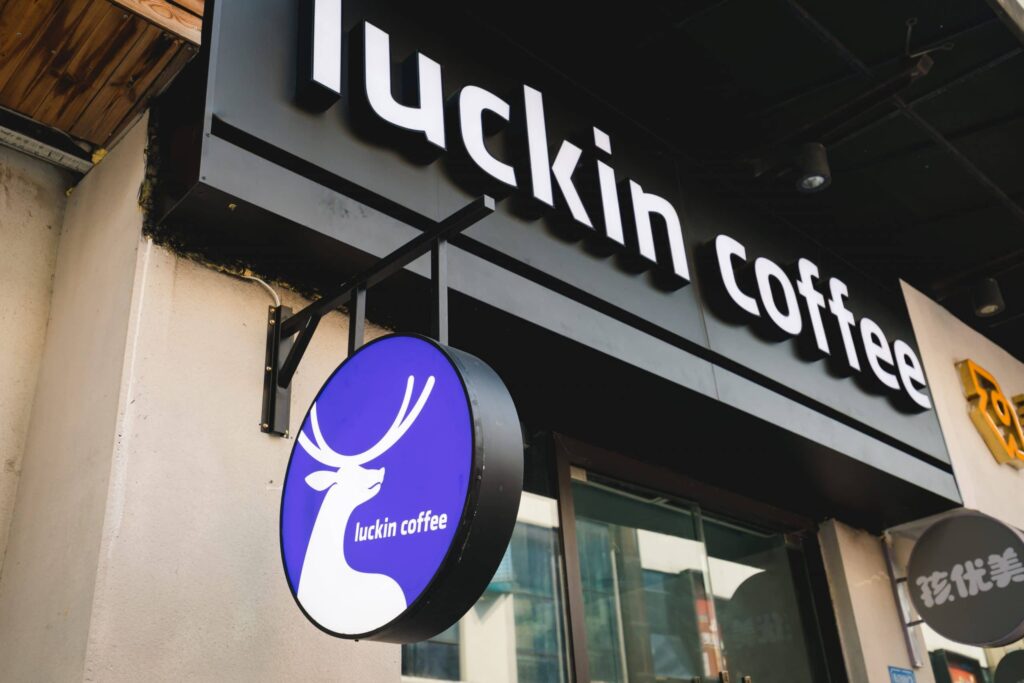 Luckin Coffee is a Chinese coffee company that has also faced a string of allegations when it comes to corporate fraud. When the company first sold shares publicly, the price of a single share was around $20. However, this value skyrocketed to a value of $50 the following year. 
Evidently, authorities were on to Luckin Coffee's behavior, and with good reason. Eventually, it was found that the organization had been falsifying sales records by selling vouchers worth around $310 million to companies affiliated with the Luckin Coffee chairman and creating imaginary employees that made huge multi-million purchases. Share prices dropped to a dismal $1.39 after the scandal. 
17. Wells Fargo
The financial services company Wells Fargo seemed like a strong competitor in the market at first glance. However, as executives continued to poorly set almost impossible sales quotas for its employees as the decades passed by, many workers were tempted to create bogus sales in order to meet standards. 
One of the common schemes is that when customers were to open a savings account with Wells Fargo, employees would also open a credit card under the client's name in order to create the impression of profits. Wells Fargo was ordered by authorities to pay $3 billion for the fraudulent trick. 
16. WorldCom
WorldCom previously held the spot of the second-largest telecommunications company in the entire United States region. However, the company was guilty of scams that eventually branded WorldCom as perpetrating one of the "world's largest accounting scandals". 
In the midst of a legal problem that held down WorldCom's shares and the financials of his side hustles, CEO Bernie Ebbers manipulated financial records to show capital expenses instead of company expenditures which were estimated at around $3.8 billion. 
The company soon went bankrupt and Ebbers died before he served out his prison sentence for his fraudulent crimes with WorldCom.
15. ZZZZ Best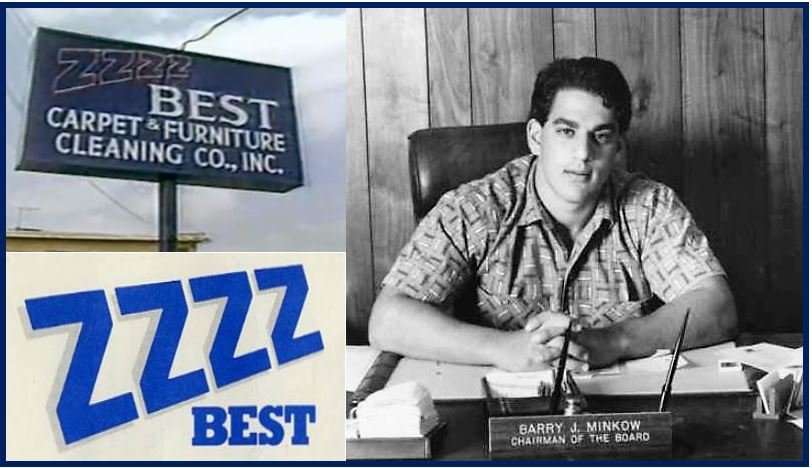 ZZZZ Best was a carpet cleaning company founded by CEO Barry Minkow when he was just 15 years old. As the years passed by, Minkow was able to launch his company at a level of success enough to make ZZZZ Best go public. 
However, investigations have unraveled that Minkow was responsible for almost 90% of the company's total sales and that investor funds were being circulated similar to a Ponzi scheme. Effectively, ZZZZ Best's value had crashed from its initial $300 million worth of assets.
14. Tyco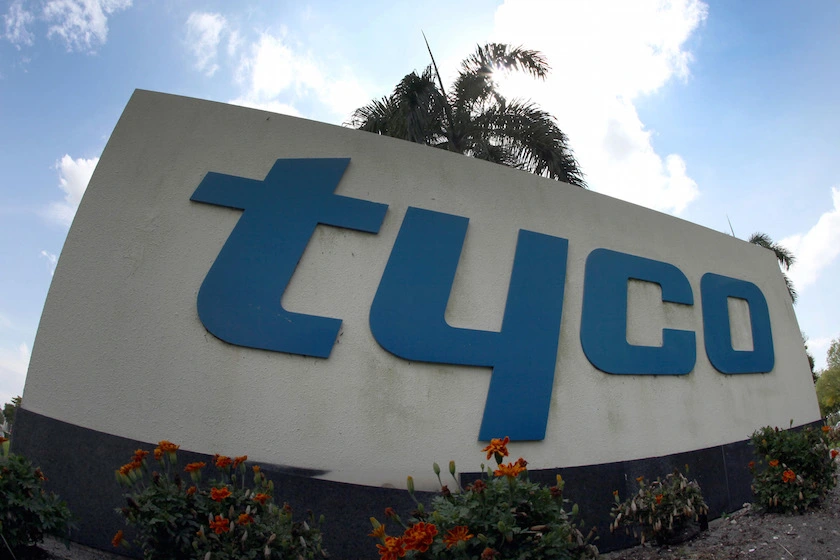 Tyco was an American security systems company that was another tale of corruption that ended in disappointment. Executives Dennis Kozlowski and Mark Swartz were accused of overvaluing the company by around $500 million to fool investors, stealing $150 million in the process. Kozlowski and Swarts were soon sentenced to prison for fraud. 
13. HealthSouth 
HealthSouth is considered to be one of the most successful healthcare companies in the country. However, during the early 2000s, the company faced multiple allegations and scandals. It was revealed that HealthSouth had inflated its total earnings by over $1.8 billion which effectively fooled traders of the company. 
Things turned for the worse after CEO Richard Scrushy was accused of insider trading after selling $75 million worth of stock just a day before the company had announced massive losses. During investigations, Scrushy was sentenced to prison for bribing the governor of Alabama.
12. American International Group (AIG)
American International Group was long considered to be one of the biggest insurance companies not only in the United States but in the entire world. 
An investigation launched by the Securities Exchange Commission discovered that the CEO of AIG, Hank Greenberg, had been engaging in manipulating stock prices, forcing customers to unreasonable terms, and faking accounting records that amounted to $4 billion. 
As compensation, AIG was ordered to pay billions in fines afterward. 
11. Satyam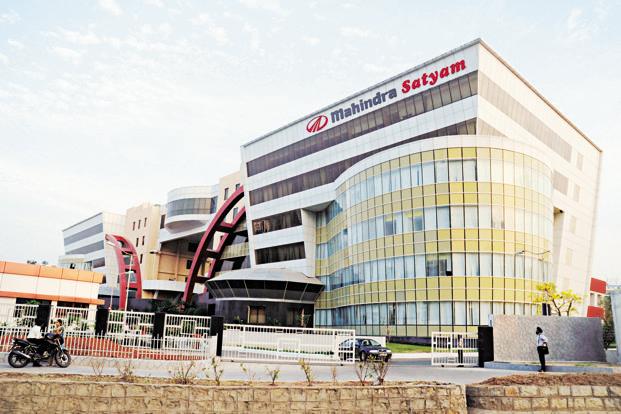 Satyam was an Indian IT services company that was also found to have engaged in manipulating stock prices for its own benefit. A probe by the Central Bureau of Investigation uncovered that CEO Ramalinga Raju manipulated the financial records of the company to trick investors that the company was earning well. 
While Satyam and his accomplices had admitted to their crimes, nothing came out of the investigations due to legal defaults. 
10. Freddie Mac (Federal Home Loan Mortgage Corporation)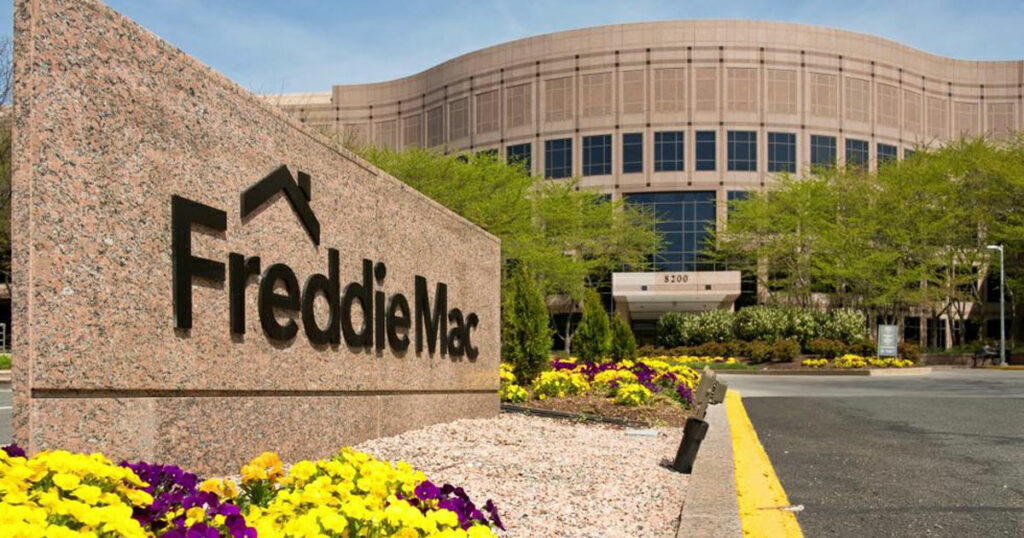 The Federal Home Loan Mortgage Corporation — more known to many simply as 'Freddie Mac', is an American mortgage financing company backed by the United States government. 
However, the business itself still crossed the line between what was legal and what was not despite being under the watchful eyes of the country. After an investigation by the SEC was conducted, several executives were found guilty of overstating Freddie Mac's earnings by a whopping $5 billion. 
All accused employees were fired and the company was ordered to pay a $125 million fine.
9. Parmalat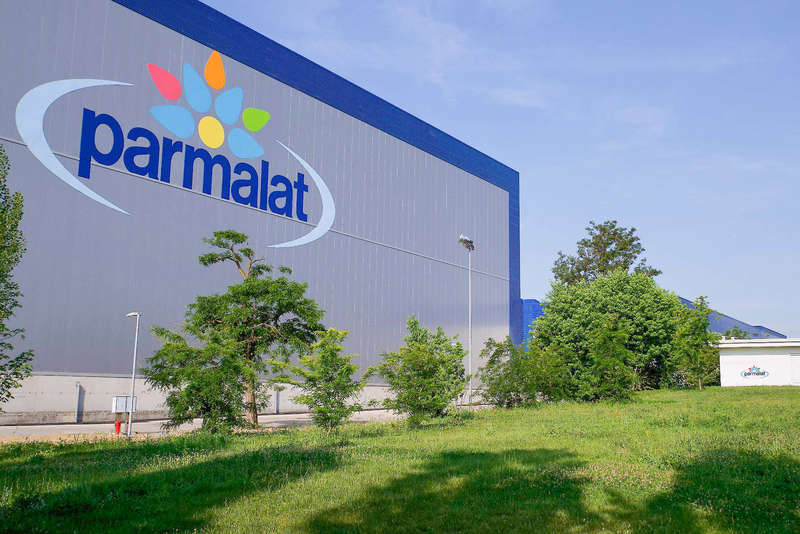 Parmalat is an Italian food company accused of inaccurately recording its financial statements. It was discovered that since the 90s, Parmalat had been accumulating losses that reached up to $300 million annually. 
In order to remove the bad figures from their records, Parmalat officials had decided to transfer their debts to shell companies (non-existent companies that are only documented but have no offices or employees) based in the Caribbean. 
Eventually, authorities caught up with the scheme and after enough damage was done, Parmalat was discovered to have overstated around €14 billion from their bogus companies. If that was not enough, executives Calisto Tanzi and Fausto Tonna had also created six shell companies in Luxembourg which declared the Parmalat had bank accounts amounting to million-dollar figures. 
8. Waste Management Inc.
Waste Management Incorporated, as the name implies, is a United States-based waste management business that was discovered to have overstated its income around the billion-dollar mark. The scheme was first unraveled by new CEO A. Maurice Myers when he and his team found out that Waste Management Inc. had overstated its earnings by $1.7 billion. 
Lawsuits were filed against previous CEO Dean Buntrock and other executives of Waste Management Inc. — they were eventually fined around the million-dollar range for their fraudulent actions. 
7. Kmart 
The department chain giant Kmart was no stranger to controversies. Similar to many other businesses on this list, the company was also accused of having misled investors by falsely claiming that the business was doing well amidst a crisis that eventually led to Kmart filing for bankruptcy. 
One of the biggest problems that former CEO Charles Conaway had failed to disclose to investors was a deferment by Kmart in paying debts owed to suppliers that amounted to around $570 million due to the company being low in cash. 
Consequently, the Securities and Exchange Commission filed a lawsuit against Conaway wherein the two parties agreed to settle the case at $5.5 million. 
6. Dynegy
Dynegy is an American electric company that was accused of committing accounting fraud with the intent of fooling its investors with imaginary numbers for their financial records. The most significant of Dynegy's scandals was an initiative called "Project Alpha", which was designed to inflate the company's income through illegal partnerships and lower-valued transactions. 
Subsequently, Dynegy executives were also accused of hiding their debts and taxable income in order to not only save up on money but also mislead investors into thinking that the company was still doing well. Executives such as Jamie Olis — who was found to be one of the main proponents of the scheme — were handed prison sentences that reached up to 20+ years. 
5. China Medical Technologies
China Medical Technologies is a Chinese company involved in the MedTech industry that bases its operations on the Cayman Islands that was charged with allegations of fraud — stealing over $400 million from its investors. 
Executives Xiaodong Wu and Tak Yung Samson Tsang were arrested after it was found that the pair misled investors into false promises of investing their bond proceeds into lucrative markets and instead funneling down the money to organizations they were closely affiliated with.
4. Theranos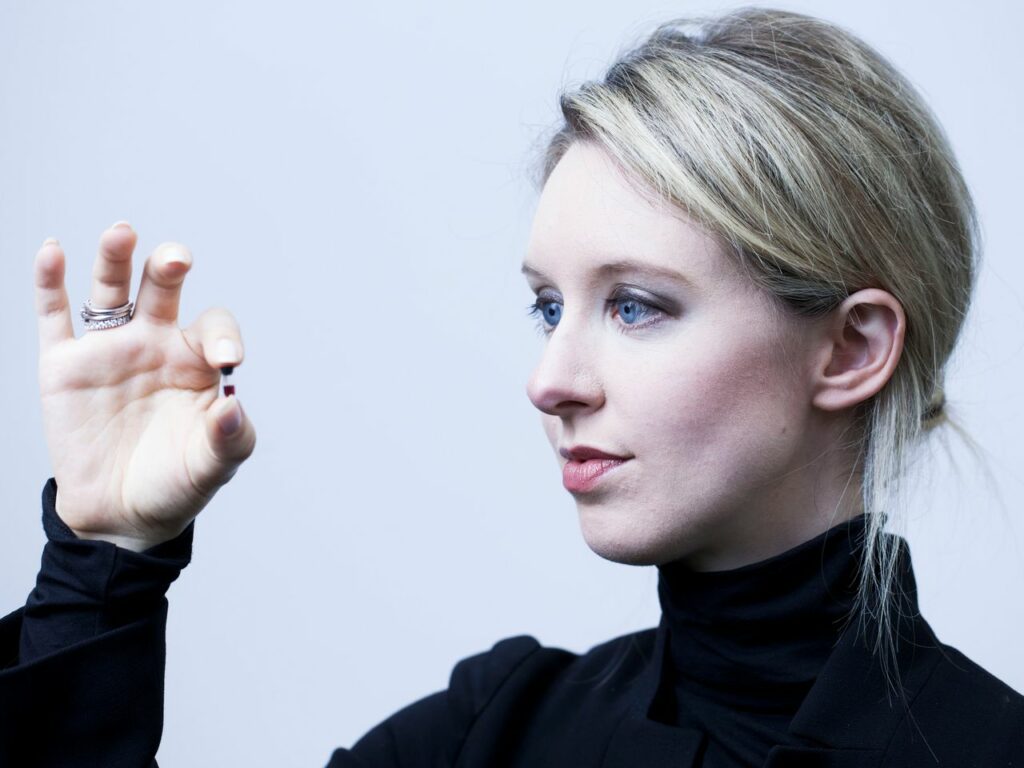 Theranos, an infamous healthcare technology business, is perhaps one of the more notorious corporate schemes in recent times. Executives Elizabeth Holmes and Ramesh Balwani were the perpetrated masterminds of the scheme wherein promises of revolutionary blood testing technology were first marketed to investors. 
It was soon uncovered that Holmes had greatly exaggerated their testing system and the lawsuits came piling up. Around $700 million worth of investments in Theranos was misused. 
3. Lehman Brothers
Lehman Brothers once claimed the title of one of the biggest investment banks in the United States. However, the empire would soon crumble once it was discovered that the company was hiding loans concealed as sales worth over $50 billion during the 2008 financial crisis. 
Eventually, authorities caught up to the fraudulent accounting scheme and Lehman Brothers soon filed for bankruptcy. 
2. Enron
Belonging to the vilest corporate fraud schemes in history, the energy company Enron was previously known as one of the world's biggest companies during its peak. However, as the industry progressed and competition grew, Enron's profitability soon declined. 
Not wanting to give up its high-stakes position, Enron executives such as Kenneth Lay and Jeffrey Skilling had misled investors by overestimating profits and hiding liabilities. Investors in Enron had lost over $74 billion from the scam.
1. Bernard L. Madoff Investment Securities
To this day, the corporate fraud committed by Wall Street firm Bernard L. Madoff Investment Securities is still one of the biggest financial disasters encountered by the world. Commonly branded as the largest Ponzi scheme in history, founder Bernie Madoff was found to have misled investors out of a whopping $64.8 billion in funds. 
Besides Madoff, executives David Friehling and Frank DiPascalli were all charged with multiple counts of fraud via a strategy that fooled investors that their funds were being invested in markets that promised high returns. 
What was the Biggest Fraud in History?
The biggest company fraud to ever occur in history is the scam perpetrated by fraudster Bernie Madoff through his firm Bernard L. Madoff Investment Securities. A grand total of $64.8 billion was stolen from investors who misplaced their trust in the phony businessman. The fraud caused by the company remains to be one of the largest schemes ever planned all over the world.