When it comes to trading stocks, there's a lot of information available online, but with so much content out there, it can be difficult to know where to start - and who to trust. That's why finding a stock market mentor is so important. But what is the best way to find a stock market mentor that can help you and guide you through the process? What are the benefits of having a mentor when you are trading or investing?
A good mentor can help you understand how markets work, and the different investing strategies you can use. It will also help you develop strategies that work for you, and provide support and guidance when things get tough. In this article, we'll discuss the benefits of having a stock market mentor, and offer tips on how to find one that's right for you. 
What is a stock market mentor?
A stock market mentor is someone who can help you learn about the stock market and how to trade stocks. A good mentor will have a wealth of knowledge and experience, and be able to share their insights with you.
How do I find a stock market mentor?
Here are a few tips on how to find a stock market mentor: 
Ask around
Look online
Search for meetups
Get in touch with a broker
Reach out to an expert
Ask around
Talk to your friends, family, or co-workers who may know someone who can help you out. One way to approach this would be to ask if anyone knows someone who's a successful trader or investor - and then see if they're willing to share their knowledge with you.
Look online
There are many forums and websites dedicated to trading and investing. Social media is also a great way of finding experienced investors and traders that constantly share their knowledge. One of the best finance communities online is on Twitter, you can follow some of the best finance Twitter accounts. It can be a great resource for finding mentors. You can also post a question on a forum, and then see if anyone is willing to help you out.
Search for meetups
There are often meetups for traders and investors in major cities and even conventions. This can be a great way to meet potential mentors. When networking with people at meetups, be sure to offer something in return and be grateful for any advice or guidance you receive. 
Get in touch with a broker
Many brokerages offer mentorship programs or have experienced staff who can help you out. These firms are known to have industry connections and can be a great resource for finding mentors. Ultimately, your success and longevity as a profitable trader or investor will be beneficial to these firms, so they will likely connect you with a mentor.
Reach out to an expert
If you know someone who is an expert in the stock market, they may be able to help you find a mentor. The difference between an expert and a mentor is that a mentor is usually willing to share their knowledge with you, while an expert may not be as inclined to do so. 
Finding a stock market mentor can be a great way to learn about the market and how to trade stocks. By following the tips above, you should be able to find a mentor who can help you reach your trading goals.
Finding the best stock market mentor for you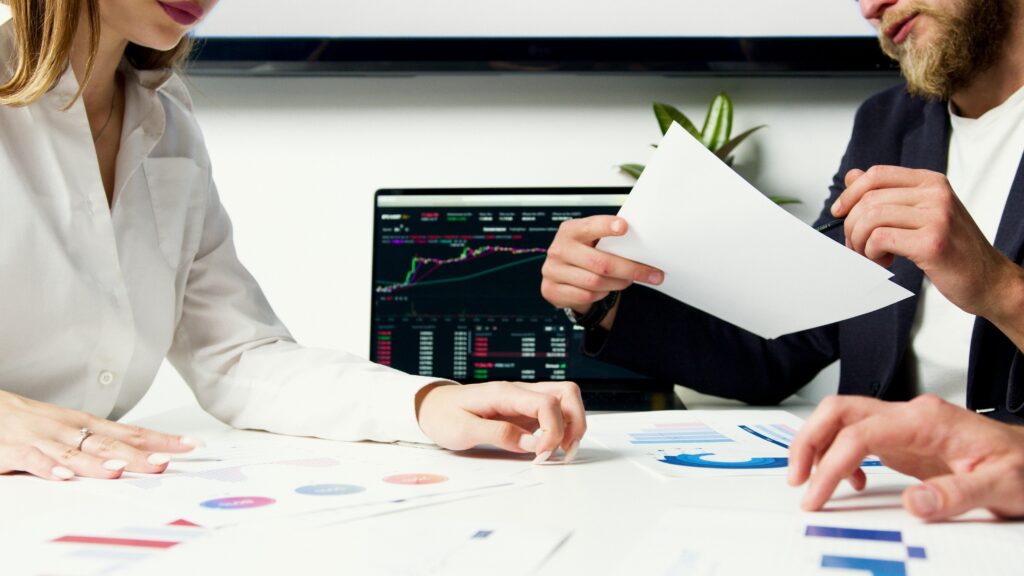 Finding the right mentor depends on your individual needs and goals, as well as your investing or trading style. Ideally, you want to find someone that shares a similar investment approach and strategy, so that you can become better at what you are already doing. 
You will also need to consider your mentor based on their experience, knowledge, and willingness to share their insights with you. Additionally, it is important to find someone who is patient and willing to answer your questions. It is also important to find someone who has actually been successful and not just someone that is selling a course
What is a stock market trainer?
A trainer differs from a mentor in the sense that a trainer will likely teach you specific strategies or techniques, while a mentor will share their insights and knowledge with you. When finding the best stock market trainer for you, consider their experience and results. Additionally, it is important to make sure that the trainer's methods are compatible with your trading style.
Each trainer has their own unique approach, so it is important to find one that matches your needs and goals. Trading can be mentally difficult so a psychology coach can be beneficial. A psychology coach can help you with things like developing a trading plan, risk management, and emotional control. 
You also want to make sure that your trainer is pushing you to be your best. A good trainer will challenge you and help you reach new levels of success. Ultimately the best trainer is yourself. This is because you know your strengths and weaknesses better than anyone else. 
How do I train for the stock market?
The best way to train for the stock market is to practice trading in a simulated environment. This will allow you to test different strategies and find what works best for you without risking any real money. 
Paper trading platforms are available for you to use free of charge. In addition to paper trading, it is important to educate yourself on the stock market. This can be done by reading more articles on this website or listening to podcasts. You can also watch videos or read books on the subject. 
The more you know about the stock market, the better equipped you will be to make successful trades. When you are ready to start trading with real money, it is important to do so with a clear head and a well-thought-out plan. 
Remember to always risk only what you can afford to lose and never let emotions influence your trading decisions. The most important thing is to start small. Training is important but there is no better teacher than real-time experience. 
So, be mindful of your emotions and analytical with your trades. Soon you will watch your portfolio and profits grow.
Do you need a trading mentor?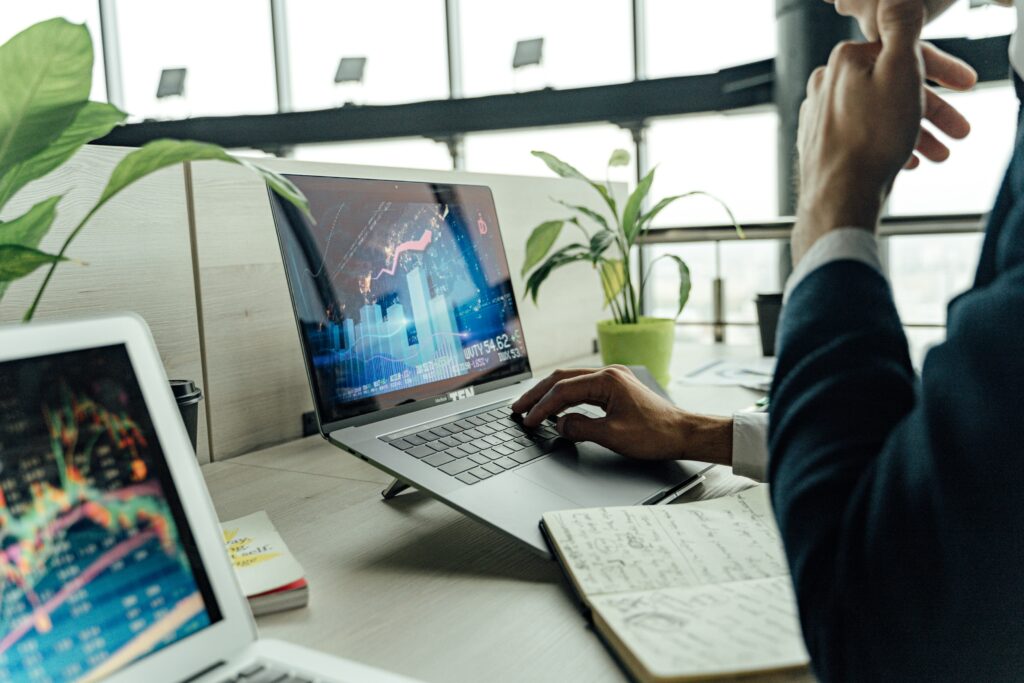 Mentorship is not a requirement for success in trading. However, many successful traders credit their mentors with playing a significant role in their development. This is because a mentor can provide guidance, support, and advice that is based on experience. 
A mentor can also help you avoid making costly mistakes and show you how to take advantage of opportunities. If you are serious about becoming a successful trader, then finding a mentor should be a priority.
What does a trading mentor do?
The role of a trading mentor is to provide guidance and support and to help you develop the skills and knowledge you need to become a successful trader. They will give you direct feedback and let you know what you need to work on. 
A trading mentor can also give you access to resources that you may not have otherwise. A mentor can help you with your trading strategy, risk management, and psychology. They can also provide valuable insights into the market, and share their own experiences with you. This guidance is priceless and can help you avoid making costly mistakes. 
However, you must find a mentor that cares for your success and not your payments towards them. A true mentor does not charge for their services, but many people try to take advantage of new traders by pretending to be a mentor and then asking for money. 
Be very careful of these people, and only work with someone that you trust. 
What should you look for in a stock market mentor?
When looking for a stock market mentor, there are a few key qualities to look for. First, you want someone patient and able to explain concepts in a way that you can understand. Too much information that is too complex will lead to stress and confusion, so find someone willing to take the time to walk you through everything step-by-step. 
You also should find a mentor who is knowledgeable and up-to-date on the latest information. This is because you want to be able to learn from someone currently in their field. With their past experiences and latest insights, your mentor can extend their valuable expertise to you. 
Additionally, a good stock market mentor is also supportive and encouraging. They should be someone you feel comfortable talking to about your successes and failures. 
With their guidance, you will be able to gain the confidence needed to succeed in the stock market world. 
Finally, and perhaps most importantly, you want someone who is honest and open with you. A good mentor will be transparent about their successes and failures. They will also give you honest feedback about your own progress. With this type of relationship, you can trust that your mentor has your best interests at heart. 
Keep these qualities in mind as you begin your search for a stock market mentor! With the right person by your side, you will be on your way to success in no time. 
Conclusion 
Mentorship is something that should not be taken lightly. But it's also something that shouldn't hold you back if you can't find the right one. Self-education and personal experience in the market is still an effective way to learn. But if you feel that you need some extra help, then don't hesitate to seek out a mentor.