You may already know that investment bankers are some of the highest-paid professionals in finance. Of course, you also know that an MBA degree is important if you want to bolster your prospects in the investment banking industry.
However, MBA programs for investment banking are not made equal. For that reason, it helps to choose your graduate business school carefully if you're seeking a successful career in investment banking. Read on to learn about the best MBA programs for investment banking.
Choosing the Best MBA For Investment Banking
Investment bankers work with clients in areas such as raising capital, merger and acquisition deals, and other aspects of finance. Their clients range from large corporations to government agencies to startups in a diverse range of industries. As a result, these professionals perform important roles in the finance sector and the broader economy.
While investment banking jobs come with lucrative compensation and prestige, the jobs are highly competitive. As a result, many seek top-ranked MBA programs in order to stand out in the investment banking job market.
Some business schools have a reputation for regularly producing outstanding MBA graduates that banks jostle to hire. The best MBA program will not only expand your business knowledge but also provide a strong professional network and excellent job opportunities.  
Many graduate business schools offer full-time and part-time study options for MBA candidates. If you would like to keep your job while advancing your studies, a part-time learning schedule may appeal most to you. Other schools also offer accelerated study paths that can see you finish your MBA program in only one year instead of two.
What Are the Best MBAs For Investment Banking?
An MBA degree can land you a high-paying job at a top Wall Street bank or provide you a springboard into successful entrepreneurship. Whether you're taking a full-time or part-time learning schedule, the best MBA program will equip you to succeed in the investment banking industry. These are the 8 top-ranked MBA programs for investment bankers:
1. Stanford University: Stanford Graduate School of Business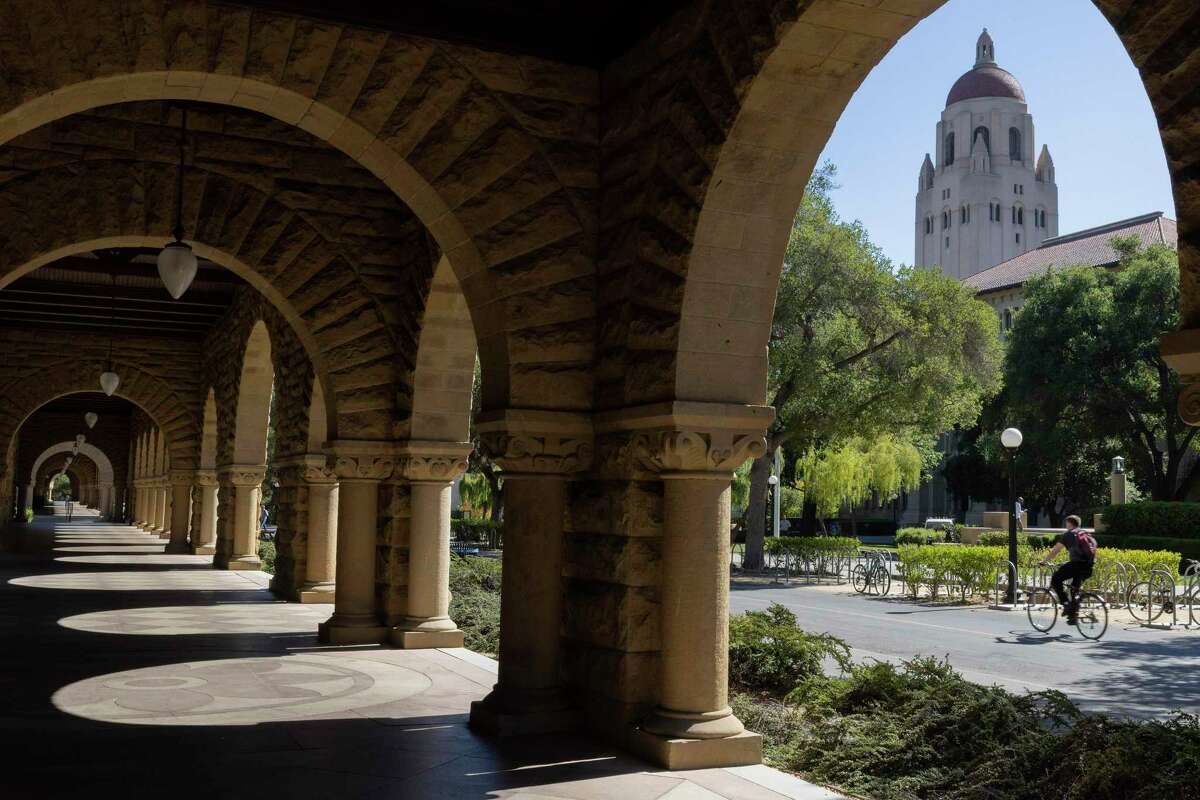 The Stanford MBA is highly selective, with only a tiny fraction of the applicants accepted into the program. But students who make the cut and finish their program go on to land prestigious roles in business and finance. GM CEO Mary Barra is among Stanford's famous MBA grads.
More than one-third of Stanford graduates get hired in the finance sector, in roles such as investment banking and others. The median base salary for Stanford MBA grads in finance is $200,000, the highest among the graduate business schools in the U.S.
2. University of Chicago: Chicago Booth
With its finance-heavy courses, the Chicago Booth is a great place to be for those interested in investment banking careers, either as bankers or entrepreneurs. The Booth's famous alums include Microsoft CEO Satya Nadella and Braintree founder Bryan Johnson.
More than 35% of Chicago Booth grads go on to work in the finance sector. Booth MBA graduates in finance earn a median starting salary of $175,000. The Chicago Booth MBA investment banking group sponsors include top Wall Street banks such as JPMorgan, Bank of America, and Citigroup.
3. Dartmouth College: Tuck School of Business
Dartmouth Business School offers an MBA curriculum that is heavily tilted toward management. The Tuck MBA program is highly regarded in the finance space. Nearly 20% of Tuck MBA grads go on to work in the finance sector, where they're offered a respectable median base salary of $175,000.
Tuck is a wonderful place to be for those looking for a chance to work at the top banks and forge networks that can take their careers to the next level.
4. University of Virginia: Darden School of Business
Darden has been repeatedly ranked among the best graduate business schools in the U.S. The Darden MBA program is available in full-time and part-time formats. Darden also offers a special MBA program for working executives.
The school requires two years or more of professional work experience for candidates to be accepted into its MBA program. It has a large international student community.
More than 25% of Darden MBA grads go on to work in the finance sector, with a median base salary of $175,000. The school offers its MBA program from two locations: Charlottesville and Rosslyn.
5. Columbia University: Columbia Business School

Columbia is one of the world's top and oldest business schools. The Columbia MBA program accepts candidates from diverse cultures and professional backgrounds.
Focused on educating leaders, Columbia has produced many prominent people in business and finance. Famous people who took the Columbia MBA program include Warren Buffett and many investment banking executives.
More than 41% of Columbia MBA grads get hired in the finance sector, where they're offered a median base salary of $175,000. JPMorgan, Goldman, Morgan Stanley, Credit Suisse, and Bank of America are some of the top investment banks that recruit on-campus at Columbia.
6. Harvard University: Harvard Business School
Harvard pioneered the MBA program, so it has a large alumni body that its MBA candidates could tap into to advance their careers after graduating. The school offers full-time residential and online study options.
With famous alums in the finance world, such as JPMorgan CEO Jamie Dimon, Michael Bloomberg, and Bill Ackman, the Harvard MBA program is highly regarded in the investment banking space.
The majority of Harvard MBA grads at 34% land finance roles, where they get as much as $175,000 in median starting pay.
7. University of Pennsylvania: Wharton School
Founded in 1881, Wharton is regarded as one of the world's oldest business schools. Wharton offers its top-ranked MBA program in traditional full-time and part-time study schedule formats. The part-time option is aimed at working executives.
It offers the traditional full-time program in Philadelphia. The part-time executive program is available in San Francisco and Philadelphia to experienced working executives who want to advance their studies.
More than 38% of Wharton MBA grads get hired in financial jobs, where their median starting compensation is $175,000. While the majority of Wharton MBA candidates came from the U.S., India, and China are the major sources of the school's international students.
8. New York University: Stern School of Business
The Stern MBA program is offered in full-time and part-time learning schedule options. The school also offers an executive program for experienced professionals seeking to advance their skills while on the job.
Stern has an excellent track record in investment banking job placements. More than 34% of Stern MBA grads go on to work in the finance sector, where they get hired for rules such as investment bankers. Stern MBA graduates command a median starting compensation of $175,000.
The U.S. accounts for the majority of students taking the Stern MBA program. But the school is also popular with international students from places like India, China, Canada, and Taiwan.
JPMorgan, Citigroup, Bank of America, UBS, and RBC Capital Markets are among the Wall Street companies that hire Stern MBA professionals for finance roles.