As a business, product recalls are the last thing an organization would want to go through. Not only do product recalls affect a company's profitability in the long run due to the enormous losses, but also customer trust and the brand's overall reputation suffer. 
Especially when it is a big company that has been doing well for so long and has been serving customers across many areas and countries, product recalls can hit hard when the problem is not addressed as early as possible. 
While there are some cases where product recalls can be "saved" with good public relations, there are some instances where the damage is just too significant, and no amount of solutions would fix the issue at hand. 
Here are twenty of the biggest product recalls in history:
1. Merck Vioxx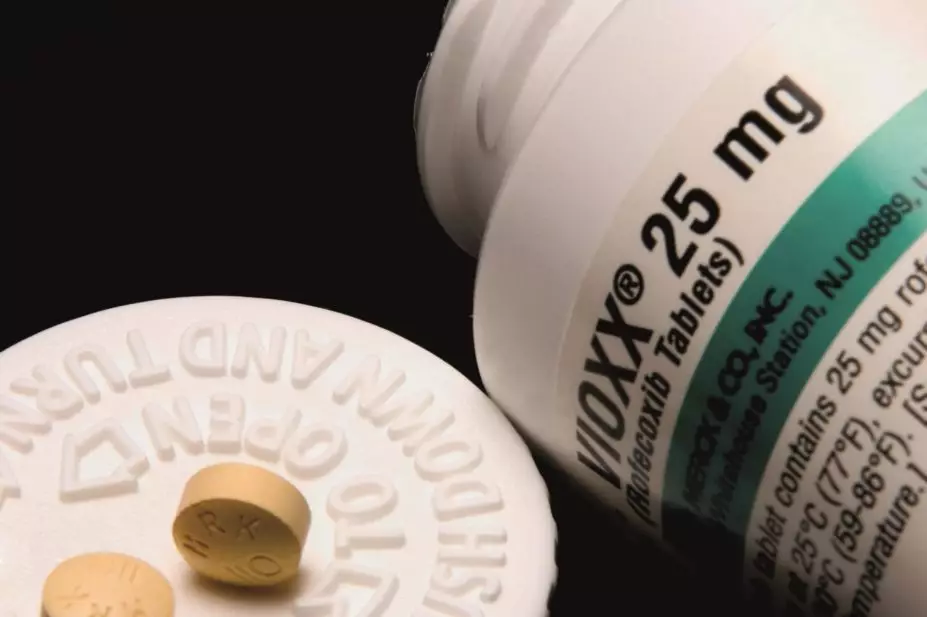 The pharmaceutical company Merck had to recall its arthritis medication called Vioxx when medical trials that were conducted for the drug revealed that there was a tendency for Vioxx to cause heart problems such as strokes and heart attacks.
Since Vioxx had been accounting for over an 11% chunk of the total sales of Merck, the company suffered an approximate $491 million loss in income from the product recall — consequently, Merck had to settle a $4.85 billion lawsuit for the violation. 
2. Extra-Strength Tylenol
In 1982, Johnson & Johnson had to recall its painkiller product Extra-Strength Tylenol after investigations discovered that some products were laced with cyanide. The scandal cost Johnson & Johnson over $100 million in damages, plus the company had to broadcast national warnings about the threat of Tylenol.
Fortunately, Johnson & Johnson was able to recover from the fiasco, and the company has survived up to this day. 
3. Peanut Corporation of America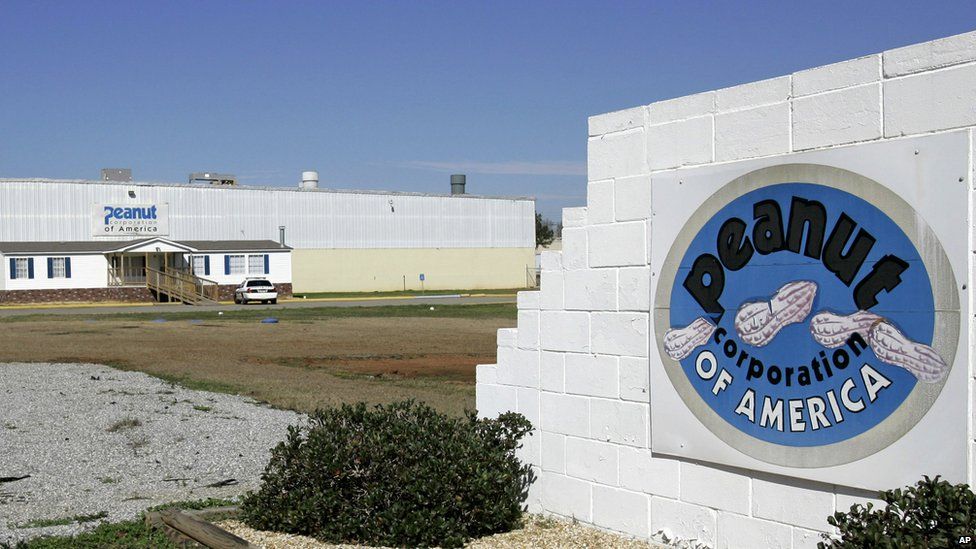 The Peanut Corporation of America's major product recall originated from accusations that the food company was responsible for a Salmonella outbreak that caused over a dozen deaths and hundreds of illnesses.
What's worse is that over 300 companies and 4000 products were affected by the company's blunder (since they used Peanut Corporation of America products as ingredients). After the lawsuits piled up, the Peanut Corporation of America eventually filed for bankruptcy.
4. Ford and Firestone Tires
In 2000, Firestone Tires initiated a significant recall of their products which amounted to around 6.5 million tires, after product defects had caused over 271 deaths and 800 injuries. What made matters even more problematic is that Firestone's Tires were used mainly for Ford vehicles, namely the Explorer model and other Light trucks.
Consequently, Ford moved to pull out an additional 13 million tires the following year, which cost the company $3 billion. 
5. Dell Batteries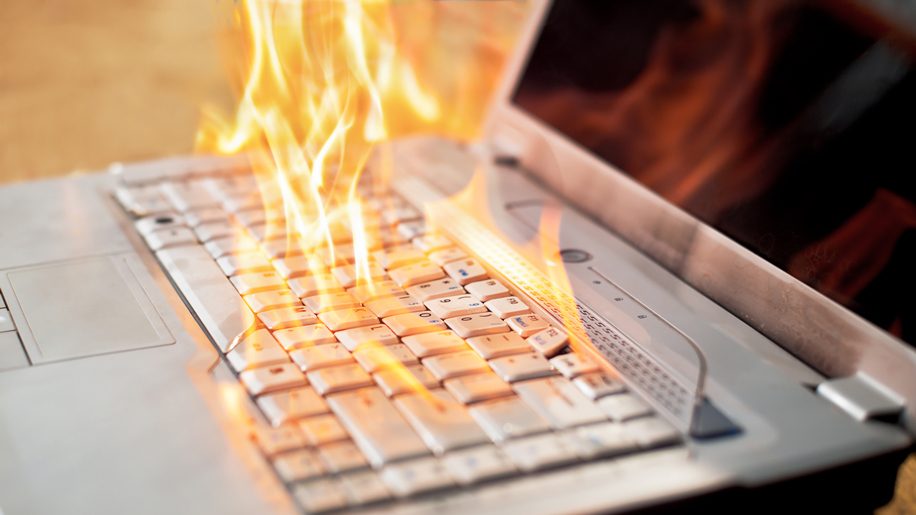 The reputable electronics company Dell also faced controversy after it recalled 4 million units of lithium-ion batteries after investigations had concluded that the Sony-manufactured batteries posed a fire hazard after it was discovered that the product tended to overheat regularly.
Even cases of exploding laptops were reported, which was enough for Dell and Sony to split the costs of recalling the batteries and establishing a support line for affected customers. The product recall cost Dell an estimated $300 million.
6. Keurig Brewing Machines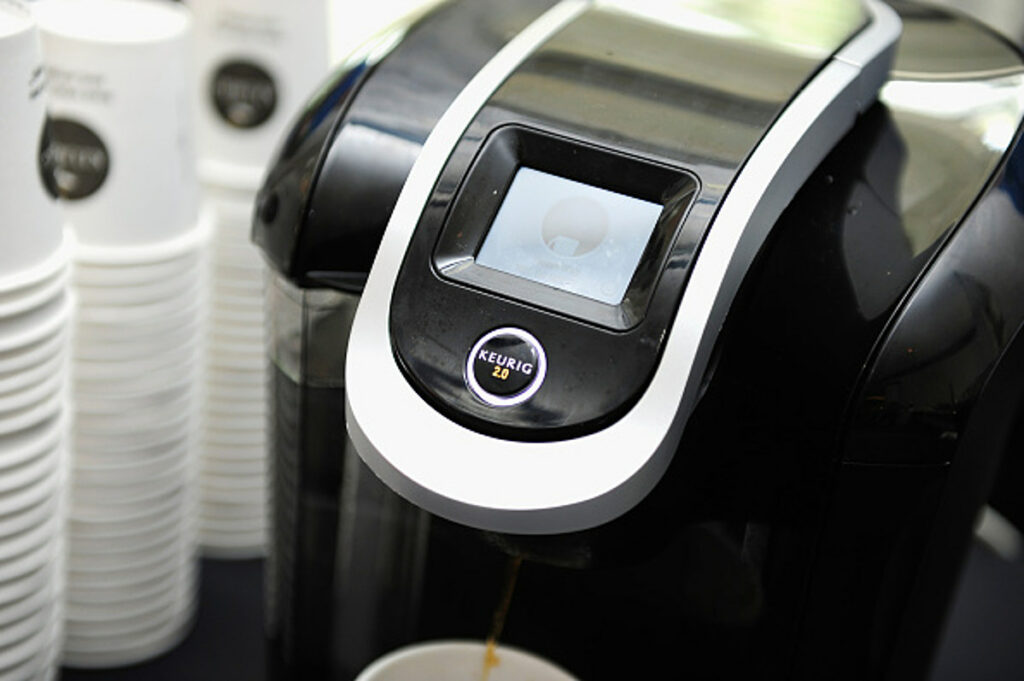 The reputable coffee maker company Keurig was once known for recalling around 7.2 million models of its Mini Plus Brewing System product line after it was found via multiple reports that the water contained in the machine would tend to overheat and leak.
Near a hundred reports of scalding injuries were recorded until the plug was finally pulled. Keurig was ordered to pay around $5.8 million in damages.
7. General Motors Ignition Switch
The automotive company General Motors declared in 2014 that it would be pulling out 2.6 million cars from the market because it was discovered that the vehicles contained defective ignition switches. By the end of the year, a total of around 30 million cars were recalled.
Almost a hundred deaths were blamed on the ignition switches which shut off airbags and engines unexpectedly. What's even worse is that General Motors knew of the problem as early as 2003. The company paid a $35 million fine, $1.7 billion for recall expenses, and $550 million to the victims. General Motors has also been bailed out by the government in the past, which adds to the company's negative image.
8. Toyota Floor Mats
Yet another automobile company making the list is Toyota. In 2010, Toyota had to recall around 8 million of its cars after it was found out that the gas pedals of the vehicles would tend to get stuck in the floor mats. Authorities have linked nearly 90 deaths to the faulty car design of Toyota vehicles.
Recall costs reached $2 billion, and a few years later, Toyota had to pay a $1.2 billion fine after discovering that the company tried to cover up the defects before all hell broke loose.
9. Samsung Galaxy Note 7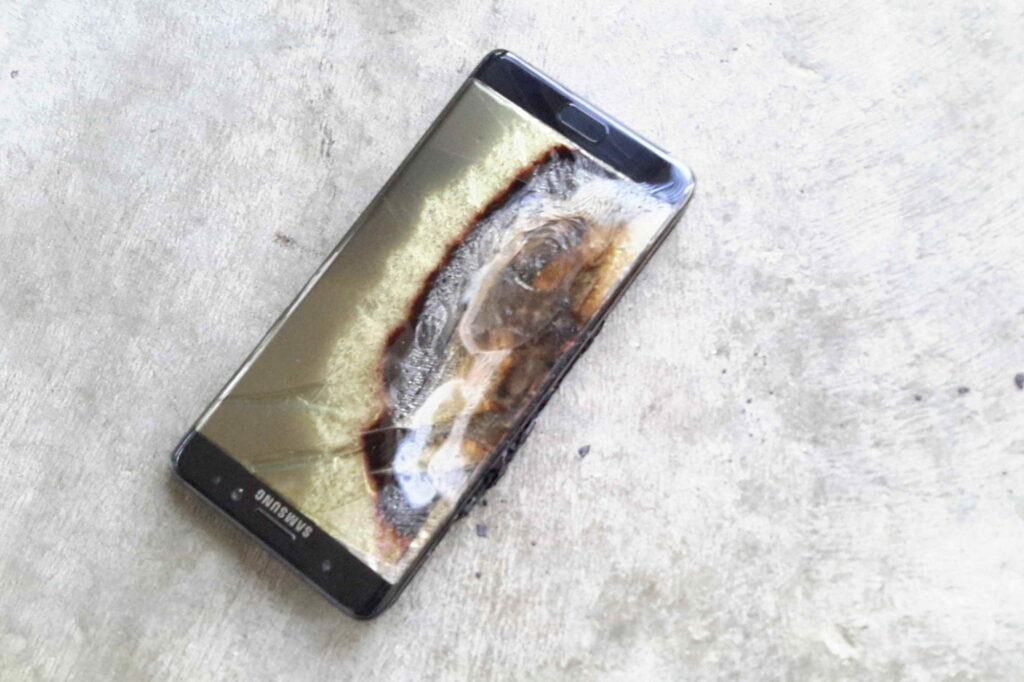 At the time, the Galaxy Note 7 by the top smartphone corporation Samsung was highly anticipated by many people — tech junkies and non-tech-savvy people alike. However, just a few months after its initial release, Samsung started receiving reports of units spontaneously catching on fire which investigating authorities soon learned had originated from overheating batteries.
Around 2.5 million Galaxy Note 7 units were pulled from stores worldwide — costing Samsung around $5.3 billion.
10. Volkswagen Diesel Engines
The German car maker Volkswagen has been in the headlines repeatedly for various reasons — both positive and negative.
However, one of the biggest blunders the company has faced in its long history is the incident known as "Diesel-gate" where authorities discovered that Volkswagen had intentionally used a unique program that would hide the actual emission produced by its vehicles so that it would meet regulation standards.
Over 11 million vehicles were recalled, and Volkswagen had to pay $18 billion in recall expenses, legal fees, and other related fines due to the attempted fraud. 
11. Ford Cruise Control Switch
Recorded as one of the biggest product recalls in automobile history, Ford was once again placed in the spotlight after it was found that the cruise control switches contained in Ford vehicles would deteriorate over time — eventually catching on fire.
Around 550 cases related to defective cruise control switches were collected, and over 14 million vehicles had to be pulled out of the market to prevent further damage. 
12. Pfizer's Bextra 
Pfizer is currently a household name, especially with the coronavirus pandemic still active. However, the pharmaceutical company previously made the headlines when the Food and Drug Administration ordered the business to recall Bextra — a painkiller for arthritis that was sold under the Pfizer brand.
It was discovered that Bextra tended to cause heart conditions and dangerous skin reactions. It did not help that Pfizer was also accused of illegally selling Bextra. The entire product recall case cost Pfizer a total of $3.3 billion.
13. Sanlu Milk Products
The controversy surrounding Sanlu Group Corporation — a Chinese dairy manufacturer — in 2008 is the prime example of a product recall incident taking a turn for the worse. The scandal went into full blast after discovering that milk and baby products under the brand contained melamine that caused kidney problems in infants.
After digging into the case further, the public soon found out that Sanlu Milk Products had been mixed with melamine to pass quality checks. Six deaths had been recorded, and around 52,000 were hospitalized. Over 9000 tons of the product were recalled.
14. Hasbro Easy-Bake Oven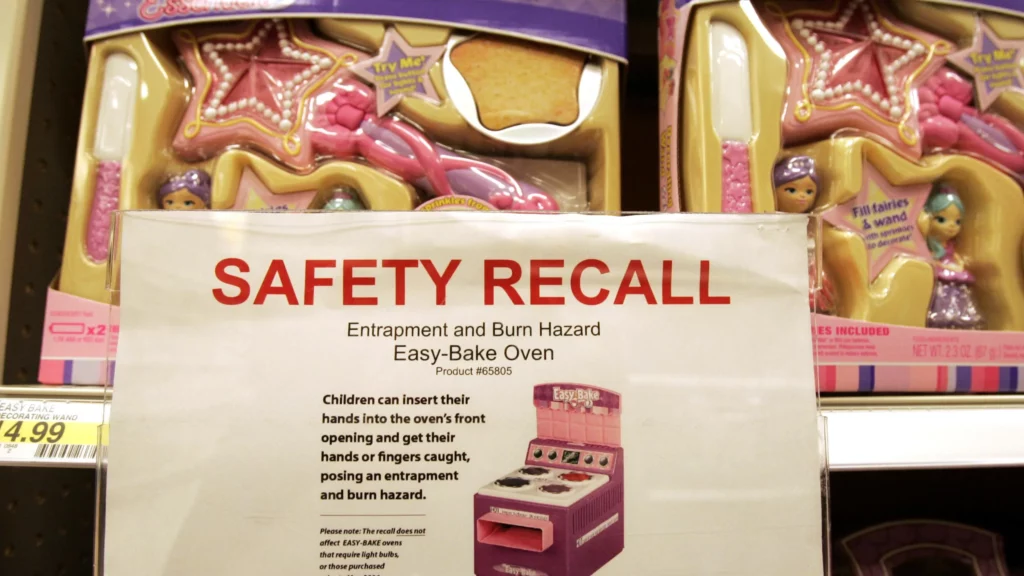 The famous toy maker Hasbro faced legal issues after determining that their Easy-Bake Oven product line was unsafe for children. After receiving around 249 complaints about the product, the U.S. Consumer Product Safety Commission looked into the matter immediately.
Hasbro recalled roughly 2 million units of Easy-Bake Ovens after reports of children getting burned and injured from the product. 
15. Infantino Baby Slings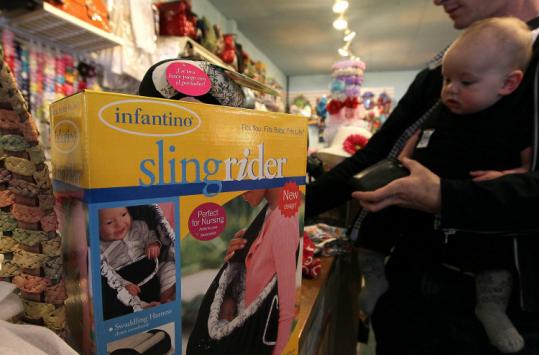 Infantino was a baby products manufacturer that also faced an issue with its product design — unfortunately leading to several fatalities.
Authorities had found out that Infantino's Sling Rider and Wendy Bellissimo Sling product lines would tend to smother and suffocate babies due to poor fabric placement. An estimated 1 million units were pulled from stores in the United States, while 15,000 models were recalled from Canada.
16. Ace Bayou Bean Bag Chairs
There was a time when Bean Bag Chairs were one of the most popular pieces of furniture to have in any household. While the hype faded as time passed by, one of the biggest causes behind the growing uncertainty about keeping bean bags around the home was when home furnishing company Ace Bayou had to recall around 2.2 million bean bags after complaints and suffocation reports started coming in. 
17. Graco High Chairs 
The baby product company Graco had to take back over 1.2 million units of its Graco Harmony High Chair product line due to receiving criticism from customers for its lousy product design. Around 24 injuries were reported among 460 total complaints caused by the high chair collapsing due to its legs loosening over time. 
18. Simplicity Drop Side Cribs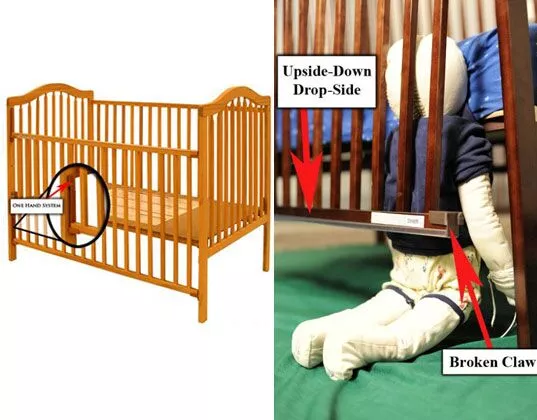 Products designed to cater to infants have always been under intense observation — with strict quality checks monitoring the products released by companies all over. However, cases such as Simplicity's Drop Side Cribs can fly under the radar undetected for some time.
The company's cribs would fall apart and possibly suffocate or injure babies. Around 25 cases were reported, and 1 million units were taken back. 
19. Fisher-Price Rock 'n Play
Fisher-Price had a great concept going for it with the Rock 'n Play rocker, which is designed to soothe babies constantly, especially during sleeping time. However, the company was unable to anticipate the defective build of its products which unfortunately led to around 50 deaths due to suffocation.
Besides being accused of neglect after ignoring doubts about the product while there were just a few complaints, Fisher-Price was under a lot of pressure after only conducting partial recalls of the product without taking back a larger quantity of Rock 'n Play products. 
20. Takata Air Bags 
The scandal perpetrated by automobile parts company Takata continues to be one of the most talked about product recalls. Known for its signature airbags, car companies had little room for doubt when it came to integrating Takata parts in their models. However, authorities soon found out that the bags carried shrapnel when inflated. 
Around 20 deaths were reported, and the company had no choice but to shoulder the cost of recalling over 100 million airbags worldwide. What made matters worse for Takata is that to this day, the company is still obligated to recall its products all over the globe. 
With the sheer amount of airbags the company has manufactured, experts have predicted that the entire recall would only be completed by 2023. Currently, the running cost of the product recall to this date is approximately $24 billion. 
However, the price tag would continue to go higher until all airbags have been entirely recalled. Expectedly, the scandal has forced Takata to file for bankruptcy protection.
What Was The Biggest Product Recall In History?
Costing over $24 billion in reported losses, the product recall initiated by Japanese automobile parts company Takata remains one of the biggest recalls recorded in human history. Unfortunately, causing multiple deaths due to a grave mistake in product manufacturing, Takata was embroiled in controversy until its evident bankruptcy filing after tensions among customers and businesses alike against Takata were at an all-time high.
What Was The Biggest Car Recalls In History?
Surprisingly, the biggest car recalls in history have come from at least one major automobile company, Ford. There are two separate instances in that Ford had to initiate major product recalls to avoid more significant problems and legal troubles.
The first major recall occurred in 1981 when Ford was accused of designing poor parking gear. The second recall 2001, when investigations discovered that Ford's cruise control switches were defective.
What Was The Worst Food Recall In History?
The worst food recall in history goes to Westland/Hallmark Meat Company when the company was forced to recall over 143 million pounds of beef and settle lawsuits amounting to millions of dollars after animal abuse scandals started emerging against the company. To this day, the scandal remains to be one of the biggest food recalls ever to occur.
What Are Some Commonly Recalled Products?
Some commonly recalled products include cosmetics, child safety seats, food, toys, vehicles, and medication. Considering that these products are more or less used for essential purposes and around minors, it's only reasonable that the authorities responsible for demanding recalls keep a strict monitoring policy.